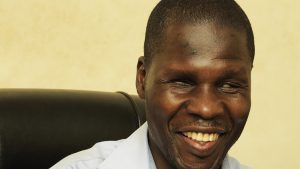 William Mwambu is the Chairperson of the Council for Disability in Masindi District, Uganda. He also volunteers his time to work with Connecting the Dots, a programme supporting training and employment opportunities for young people with disabilities.
In this video, he tells us about the difficulties that arise when there's inaccurate or insufficient data available on people with disabilities. This lack of data means policies are often developed in ways that exclude people with disabilities, so resources are often not made available to them.
William also spoke about the policy implications of a lack of accurate data. A transcript of his interview is provided below the video.
Read the transcript of William's video.
Find out more about how we're trying to improve the quality of our data.