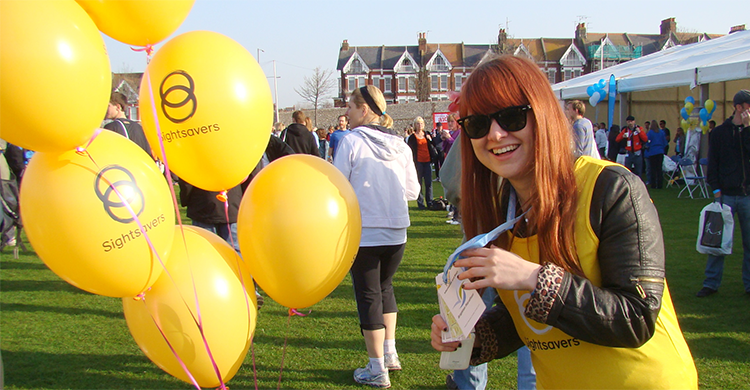 We've had a huge response to our call for more entrants to Sightsavers' London Marathon team – all our places are now filled.
But there's still plenty of opportunity to set yourself a challenge and raise money to change lives, including the Brighton Marathon, BUPA London 10k and adidas Silverstone Half Marathon: visit our fundraising pages to find out how to get involved.
You'll be following in the (blistered) footsteps of many of our past and present fundraisers, including Daniel Cooper, who signed up for this year's London Marathon to raise funds for Sightsavers after his mother lost the sight in her left eye. "After a lot of hardship while we tried to get the right treatment," he says, "she finally received a cornea transplant on the NHS. I was so amazed that all of this treatment was free and I wanted to do something for those not as fortunate as my mum, which is how I came across Sightsavers."
Chrissi Frost ran the London Marathon for Sightsavers in 2013, and loved it. "I had such an amazing day," she says. "The crowds and the atmosphere were better than I could ever have imagined. I couldn't run a mile when I signed up so I'd put down a target time of 6.30 but ended up finishing in 5.37 so I was really happy! I never thought I'd do anything like it but it was the best thing I've ever done.
Running isn't the only way to get involved – past fundraisers have done everything from knitting to long-distance walking to bake sales. Taking on a fundraising challenge for Sightsavers is a great way to do some good in the world while getting fit, learning a new skill or spending time with friends: why not give it a try?