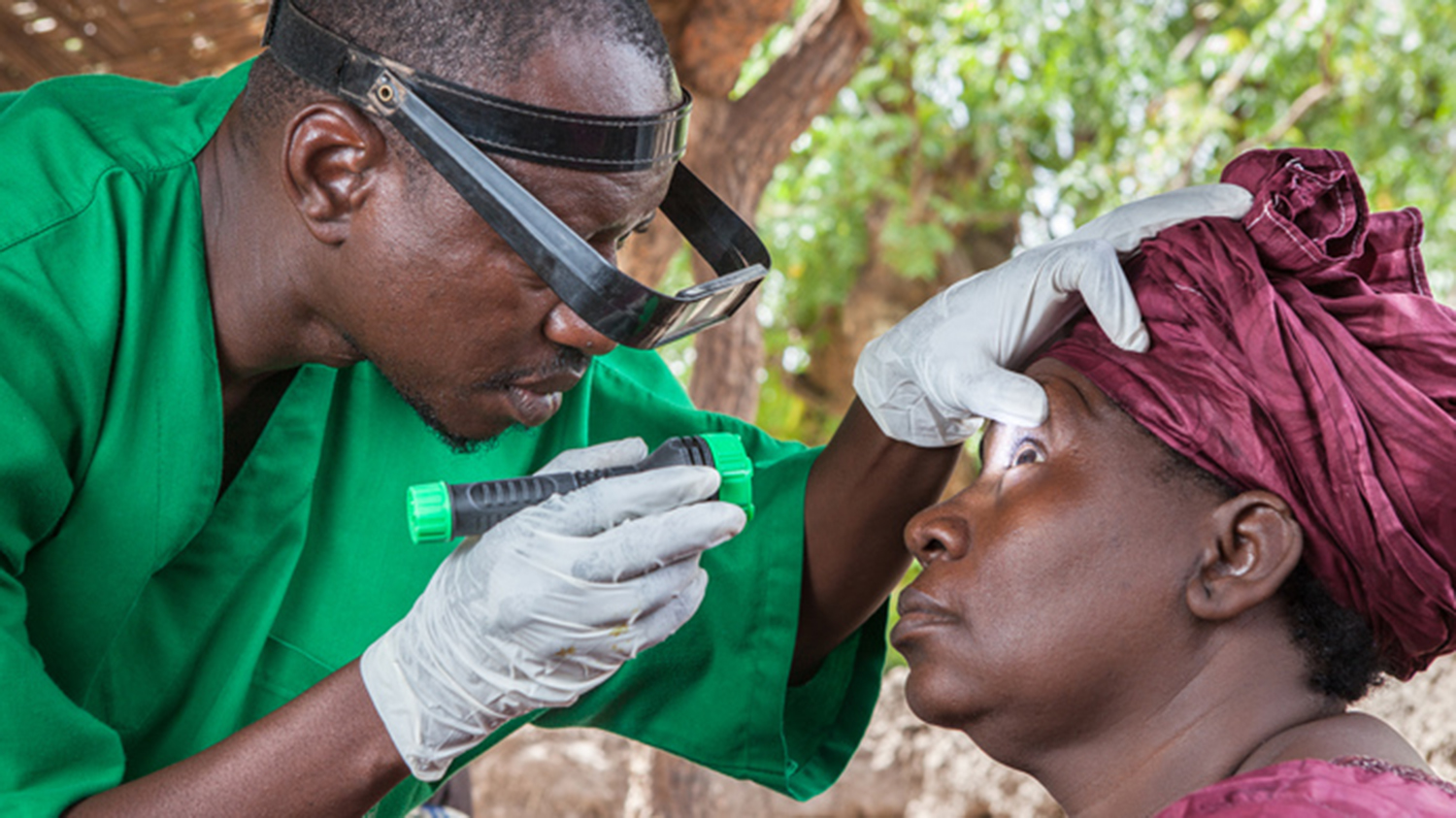 The World Health Organization says it will take US$750 million per year to keep on track with global plans to eliminate neglected tropical diseases, according to a report published today.
The report also looks at how disease elimination is part of a wider campaign for universal health coverage, making sure everyone who needs healthcare can access it affordably, where and when it's needed.
The WHO report, Investing to overcome the global impact of neglected tropical diseases (NTDs), highlights the vital investment needed from country governments if the world is to meet 2015-2020 targets on the path to eliminate trachoma, river blindness and other neglected tropical diseases by 2030. From 2020 onwards, an additional US$460 million per year will be required to maintain progress.
Sightsavers CEO Caroline Harper said: "This report represents a revolutionary shift in thinking around NTDs by setting out disease control and elimination in terms of universal health coverage and sets the NTD response within the greater movement to deliver health care for everyone, when they need it, where they need it and without incurring catastrophic health costs. This truly embodies the 'leave no one behind' approach that the next development framework is aiming to deliver through the sustainable development goals."
The report is so important because it ensures the global community has a long term plan for tackling NTDs, and guides countries to respond to the health needs of their citizens. Sightsavers' Helen Hamilton, writing about universal health coverage, explains the concept like this:
"Imagine this: your child comes home from school one day with itchy, sticky eyes. What do you do? You take them to your local clinic to get their eyes checked and make sure they're OK. When you get there you see a health worker who tells you that your child has a trachoma infection (a type of conjunctivitis) – but that they can prescribe medicine to treat the eye infection, so not to worry.
"Simple, right? But let's think about what this scenario assumes: that you have a local health centre you can reach from your home that's equipped to respond to your family's needs; that the health centre is staffed by well-trained, motivated health workers; that they're able to diagnose the infection and treat your child. It also assumes that the antibiotics needed to treat your child's eye infection infection are safe, affordable and available.
"We need to support health systems in low- and middle-income countries to develop so that they are equipped to meet demands. At its core, health system strengthening is about providing the very best care available… we need to future-proof health systems so that they are equipped to deliver high quality care – and respond to new challenges."
Read the report: Investing to overcome the global impact of neglected tropical diseases (pdf).