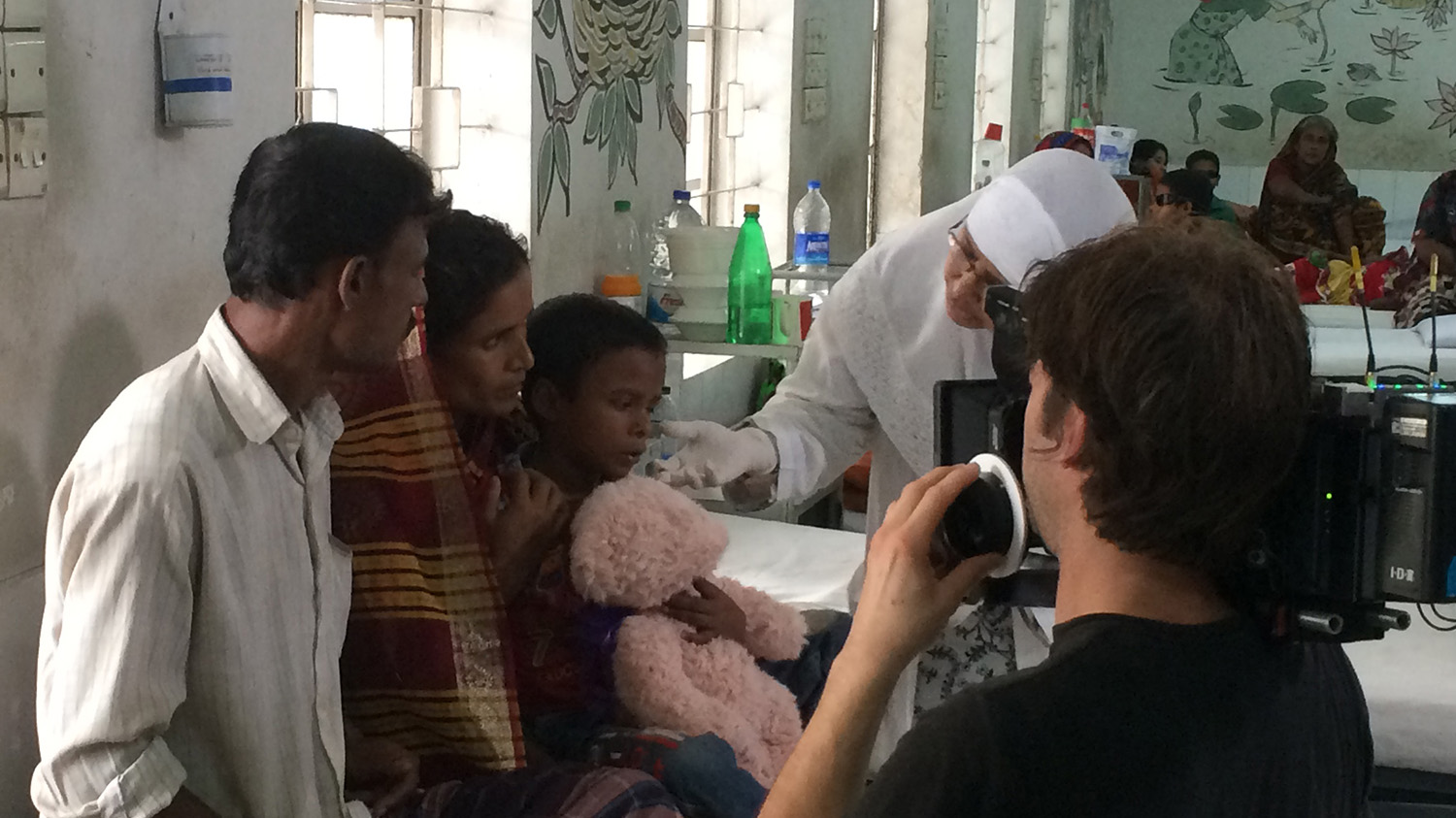 Sightsavers' work has been featured in the final episode of Brian Cox's series 'Forces of Nature' on BBC1.
In the final episode, Professor Brian Cox took viewers on a journey to Iceland, the plains of the Serengeti, and the Caribbean to explore the wonder of colour.
The episode, entitled 'The Pale Blue Dot', featured  Majidul, a seven-year old boy from Bangladesh who has cataracts in both eyes. You can watch the episode on BBC iPlayer if you missed it. Majidul's story begins at 37:30.
Cataracts are caused by a build-up of protein that clouds the eye's lens, leading to blurred vision and eventual blindness. Majidul has had the condition since a very early age and was diagnosed by a Sightsavers-supported eye screening clinic.
Majidul's family were previously advised to wait until he was older to seek treatment – a common misconception among health practitioners who lack specialist eye-health training. In some instances, this delay can lead to irreversible blindness.
Find out more about what we do and how we are working to eliminate avoidable blindness.