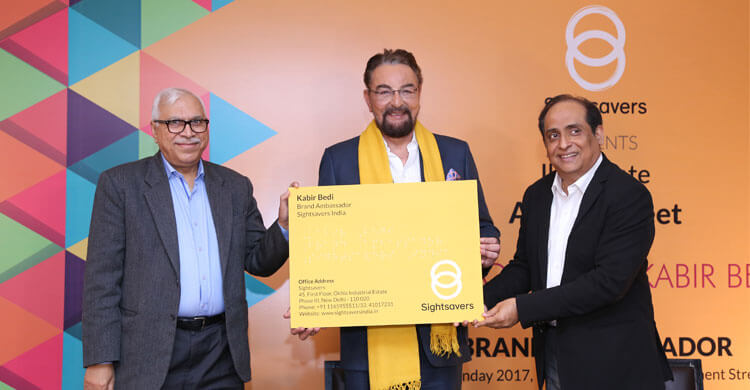 Indian actor and director Kabir Bedi, known in the UK for his role as villainous henchman Gobinda in 1983 James Bond movie 'Octopussy', has become a celebrity ambassador for Sightsavers in India.
Bedi has had a successful five-decade career spanning India, North America and Europe. He will help to raise awareness of the organisation's activity across India, where Sightsavers has been working for more than 50 years.
Today, Sightsavers' projects in India focus on collaborating with partner organisations across major states to bring eye healthcare, educational support, training and leadership development to people with visual impairment in some of the least-served areas.
Bedi said: "Today there is immense awareness towards eye health and eyecare in India. I feel great pride to be associated with Sightsavers as the brand ambassador and I take the responsibility to draw people's attention to the cause. I look forward to being part of the Sightsavers family and its commendable journey in India."
Sightsavers India CEO RN Mohanty said: "This is a great association. Mr Bedi is a renowned actor and a popular face who believes in Sightsavers' ideology. With this alliance, we have found a strong voice to reiterate our own ideology to a larger audience. Sightsavers and I warmly welcome him as a part of our family."