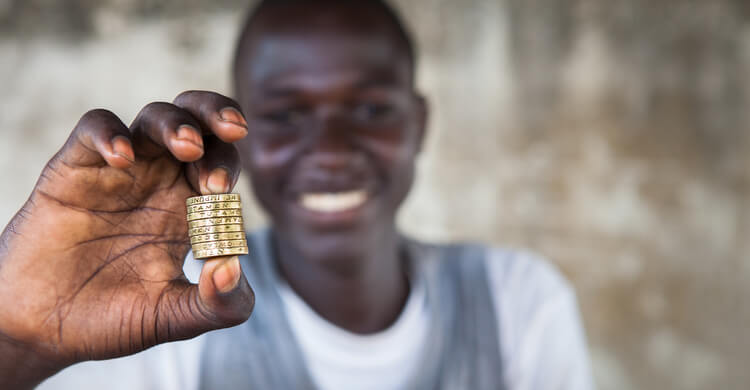 The new 12-sided £1 coin is being rolled out today, and from 15 October the old £1 coin, or 'round pound', will no longer be accepted as legal tender.
So clean out your piggy bank and check behind the sofa for those 'round pounds'. While you're at it, why not donate a few towards saving sight?
To the people your donations help to support, £1 could make all the difference. Our work is cost-effective and transforms the lives of people with blindness and disability in some of the world's poorest places.
Take a look at our list below to see the difference you could make. How many £1 coins will you donate today? Click here to make a donation.
Five ways £1 could support our work
£1 could treat or protect 14 people against river blindness.
A donation of £1 could go towards a new lens for a child with cataracts at the cost of £2.50.
£1 is about a third of what it costs to buy a folding white cane for someone with visual impairments.
With £1 we could treat or protect two people against blinding trachoma.
£1 is more than half the cost of screening one person for a range of eye conditions.
Thinking of making a donation? Share your #PoundForPound donation with us on Facebook or Twitter.