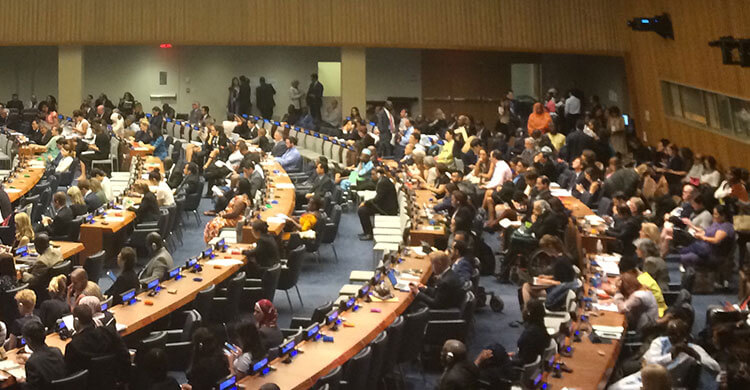 The UK government has called for a "step change in the world's efforts to promote the inclusion and empowerment of people with disabilities".
The call came during a statement made at the 10th Conference of States Parties to the UN Convention on the Rights of Persons with Disabilities (CRPD), held in New York last week.
The statement, given by Gerard Howe on behalf of Secretary of State for International Development Priti Patel, also shared the vision of the UK government to see "a world where people with disabilities can access a quality education, productive employment and no longer face stigma and discrimination." Howe spoke about the Department for International Development's ambition for people with disabilities to "benefit from all international aid and humanitarian assistance."
The conference, held annually, is a meeting of the Member States of the United Nations to discuss progress towards the CRPD, which is the global human rights convention relating to people with disabilities.
We're delighted that the UK government is echoing the call of our Put Us in the Picture campaign, which fights for global aid to be inclusive of people with disabilities, giving them the same opportunities to learn, earn and be happy as everyone else.
Since the launch of Put Us in the Picture in 2013, there has been an increasing focus on disability-inclusive development both at UK government level, with the publication of the Department for International Development's first Disability Framework in 2014, and worldwide, with the agreement of the Sustainable Development Goals in 2015 that aim to tackle global inequality and climate change in a way that leaves no one behind.