A critical element to our work is also the support of individual donors, trusts and foundations, corporate partners and fellow international development organisations that ensure we have the resources and skills needed to overcome any challenge. For example, funding from UK aid via the UK government's Department for International Development and USAID has allowed for projects such as the Global Trachoma Mapping Project. Meanwhile, the Queen Elizabeth Diamond Jubilee Trachoma Initiative and the DFID SAFE programme have boosted trachoma interventions to unprecedented levels, reaching more people where and when they need it. The International Coalition for Trachoma Control has helped to support this successful partnership, bringing together 45 members and observers, each with unique skills, knowledge and experience.
What's more, public-private partnerships have led to remarkable progress against NTDs. For example, 13 of the world's largest pharmaceutical companies have pulled together to create the largest donation programme in history. As a result, partner organisations have now received more than US$17 billion in donations to help eliminate NTDs for good.
Working in partnership is not always easy and requires a commitment to working towards a common goal, setting aside individual ambitions and avoiding competition. However, working together to collect and share data, share work plans and ensure different stakeholders' expertise is used strategically has brought in new donors and enabled the NTD community to scale up activities to reach this huge milestone.
Together, we are making significant progress in combating NTDs, but there is more work that must be done. We each have a part to play in helping to eliminate these painful diseases of poverty. In 2018 and beyond, collaboration between partner organisations is more important than ever in the journey to eliminate NTDs.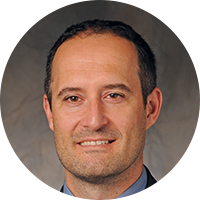 Dr Philip Downs
Philip is Technical Director for NTDs at Sightsavers.
Email LinkedIn