Gertrude Oforiwa Fefoame, board member of the Ghana Federation of Disability Organisations (and Sightsavers' Global Advocacy Adviser for Social Inclusion), has been nominated by the Government of Ghana to join the United Nations Committee on the Rights of Persons with Disabilities.
The committee is a group of 18 independent experts who monitor the implementation of the UN Convention on the Rights of Persons with Disabilities. Yet the group currently consists of 17 men and only one woman, who is due to step down at the end of 2018, prompting our call for a more #EqualUN. Gertrude explains why she wants to represent women with disabilities on the committee when the elections are held in June 2018.
Why inclusion is so important to me
Growing up with visual impairment in Ghana, I experienced stigma and discrimination. There were levels of it through education, and during my early employment years. But it energised me and prepared me to equip myself to be part of a team that can influence for change. I was able to do this thanks to two things: a supportive family background, and a group of women with disabilities with whom I banded together to form the first women's groups of the Ghana Blind Union, the Ghana Federation of Disability Organisations, and the Africa Blind Union.
It has become my life's work to ensure that other people with disabilities – particularly women and girls – are empowered, like I was, to access their rights and participate in all aspects of life. I'm standing for the United Nations Committee on the Rights of Persons with Disabilities because I believe that women with disabilities must be part of the decision-making processes that affect their lives.
The committee currently has one woman out of 18 members – I strongly believe this needs to change. Only when women with disabilities are present at the table will the challenges and barriers that they face in daily life be properly understood, and properly addressed by the committee.
Changing attitudes around the world
In Ghana, the general attitude towards people with disabilities is changing, but the change is slow. Thanks to an inclusive education policy, there are now more opportunities for children with disabilities to attend regular schools and for adults to find employment. Representatives of DPOs (organisations run by and for people with disabilities) are increasingly being invited to represent and participate in national, provincial and community level activities. Access is improving, and stigma and discrimination has reduced to some extent. The Disability Act is being revised to better align with the UN Convention on the Rights of Persons with Disabilities (CRPD). And this progress is not restricted to Ghana – across Africa, as I have seen in my role as an expert in the development of the Africa Disability Protocol adopted in January 2018, awareness raising is being intensified and there is hope for the future.
Beyond Africa, global attitudes towards disability are also changing. Since the adoption of the CRPD, recognition of disability as both a matter of human rights and of development is increasing. As I said in my speech last year at the Conference of States Parties, many more governments are now asking how to implement the CRPD, not why they should implement it. There are visible efforts being made to mainstream the rights of people with disabilities in development frameworks at global, regional and national levels.
The result of this is the inclusion of disability in development frameworks such as the 2030 Agenda for Sustainable Development, the Sendai Framework for Disaster Risk Reduction, the World Humanitarian Summit, the New Urban Agenda and the development of the UN's flagship report on disability and development.
All of these things show that huge strides are being made! But there is still more to be done. People with disabilities need to be empowered to take advantage of these frameworks and agendas if real change is to be achieved, and this means ensuring their representation and participation at all levels in the development discourse.
Making an inclusive future a reality
My dream is of a world where people with disabilities are recognised, and participate in all aspects of life that they need or desire to. This sounds clichéd, but it requires a community where people with disabilities, irrespective of their diversity, are not discriminated against and do not experience stigma. Where women, men, girls and boys, of all ages, in situations of disaster or in indigenous communities, have equality in different aspects of life: participation and representation, education, health, employment, social protection. I want to see a world where the principles of the Convention are upheld and where non-discrimination has resulted in full and effective participation of people with disabilities in society.
Learn more about Gertrude's candidacy for the UN CRPD committee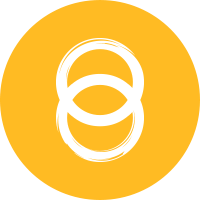 Gertrude Oforiwa Fefoame
Gertrude Oforiwa Fefoame is Ghana's nominee for the UN disability committee, a board member of the Ghana Federation of Disability Organisations, and Sightsavers' Global Advocacy Adviser for Social Inclusion.
Twitter