Everybody knows that a Presidency, CEO's tenure or general leadership of anything is now judged by the first 100 days. If you haven't restructured, changed the mission or laid out your ten personal blue-sky innovative ideas within the 100 days, it's pretty much downhill from there.
Of course, no one genuinely believes that there is something innately powerful about 100 days. But there is a galvanising power to setting out an agenda in a short period of time, sharing a vision for change and building momentum towards achieving it.
Today marks 100 days until the world's first global disability summit, hosted by the UK government's Department for International Development. That's 100 days left to set the themes, agree commitments with the 500 plus representatives of governments, UN agencies, DPOs (disabled people's organisations), civil society and the private sector, and work out how best to track and share progress into the future.
At Sightsavers, we're excited about the potential of the disability summit to make global change, something we've been calling for with our Put Us in the Picture campaign since 2013. We're particularly pleased that the soon-to-be-published Inclusive Data Charter will play a part in informing the summit's promises and in tracking progress. The Charter, an agreement developed by the Global Partnership for Sustainable Development working with the UK government, national statistics offices in Ghana and Colombia, Sightsavers and others, will focus on the collection and analysis of disaggregated data and allowing the global community to see whether we are meeting the promise made by the Sustainable Development Goals in 2015 to 'leave no one behind'. After all, if people aren't included in efforts to count and assess progress, how will we know if they have been included in the progress itself?
Of course, the summit will reach far beyond data and into four other core themes: inclusive education, economic empowerment, technology and innovation, and dignity and respect.
That last theme – dignity and respect – is particularly crucial. It's not the kind of thing international development summits focus on; they typically prefer more concrete outcomes and visible change. But the discrimination faced on a daily basis by the world's one billion people with disabilities is a huge barrier to full participation in their families, societies and economies.
Without tackling deep-rooted stigma towards and discrimination against people with disabilities by individuals, communities, organisations and governments, efforts to make buildings more accessible, technology more available and services more approachable will fail.
For the UN Convention on the Rights of Persons with Disabilities to be realised, and the Sustainable Development Goals to be achieved for all people with disabilities, change needs to happen within individuals and societies as a whole. By asking governments and the international development community to make concrete commitments in this area, the global disability summit will contribute to this lasting change.
Sightsavers is incredibly proud to work in close partnership with the International Disability Alliance, the UK Department for International Development, and others in creating a disability summit that will lead to real results for people with disabilities around the world, and particularly in developing countries.
The next 100 days, building up to the summit in July, will undoubtedly be hard work. But the hard work will provoke debate, encourage engagement and lead to concrete commitments that will be a foundation for collective action for many years to come. If that's not worth 100 days of effort, what is?
Disability-inclusive development in action: find out more about Sightsavers' Put Us in the Picture campaign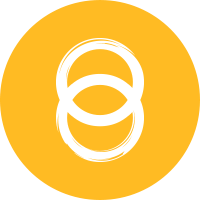 Dominic Haslam
Dominic is Sightsavers' Director of Policy and Programme Strategy.
Twitter