In 2015, an estimated 100 million people were pushed into extreme poverty because they had to pay too much for health care*. And even today, millions more simply avoid seeking health care in the first place because it is unaffordable, or the quality health services people need are not there.
It is estimated that half the world still lacks access to essential health services, and that's why today, Universal Health Coverage (UHC) Day, is so important. The concept of universal health coverage is quite simple – that people can access the health services they need, when they need them, without suffering financial hardship when paying for them.
But as we progress UHC, how do we ensure that the hardest people to reach are not left behind?
In many of the countries in which Sightsavers works, many people – particularly people with disabilities – are unable to access the health care they need because they cannot afford it, or experience catastrophic health expenses that lead into further poverty. Being excluded in this way leads to inequities in health between people who can and cannot afford health care.
People with disabilities have the same health needs as everyone, but are at increased risk of ill health. Many people with disabilities experience higher levels of poverty, discrimination, violence and social exclusion than people without disabilities, and as a consequence are not only at a higher risk of ill health than the general population, but more likely to need and use health services.
They are more likely to experience discrimination in accessing health care – including from health care workers – and twice as likely as people without disabilities to find health care skills and facilities inadequate. People with disabilities are also more likely to face barriers in accessing services and information.
In many contexts, health systems are just not up to the job of delivering the critical interventions that people need. Weak health systems lead to weak health services, and increase the risk of people being pushed into poverty, even for basic health care.
If we are to progress towards UHC – in order to improve people's health and well-being and enable people with disabilities to access effective health services – then we need to have the right health systems in place. It's a long term aspiration, but one worth striving for.
The path to UHC is incredibly complex and no single policy solution exists – each country must find its own way. It involves political will and commitment by governments to meet the health needs of their citizens (to uphold their right to health); it involves putting the right resources in place (financing and health services) to ensure that services are accessible to all; and it involves ensuring that the right steps are in place to protect people from financial catastrophe. As the World Health Organization acknowledges, "There is no magic bullet to achieving universal health coverage."**
Today is an important opportunity to remind governments and people of the value of investing in health and health systems. It is essential that urgent action is taken to address the performance of health systems, so we can ensure quality health care is available and affordable for all.
*WHO and World Bank, Universal Health Coverage: 2017 Global Monitoring Report.
**WHO (2010) Health Systems financing, the path to universal coverage.
Author
---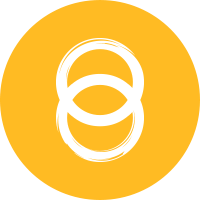 Juliet Milgate
Juliet is Director of Policy at Sightsavers.
LinkedIn