The end is in sight for trachoma
We're on a mission to end trachoma by 2025, and with your support, we can make history.

The End is in Sight is our fundraising campaign to eliminate one of the world's oldest diseases. We know where it is, and we know how to treat it. Now we need your help to banish it for good.

Together, we can end the agony of trachoma.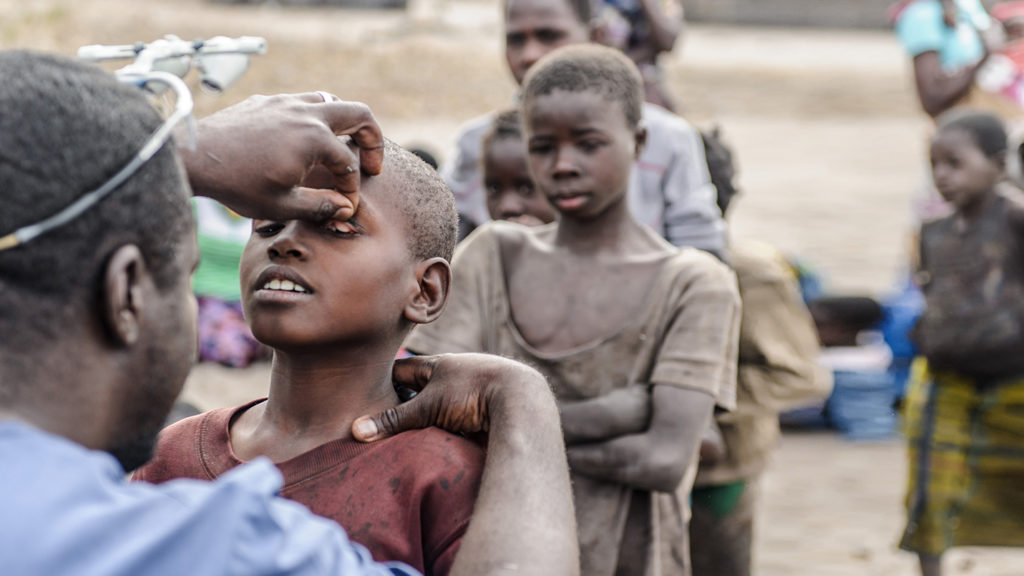 An excruciating disease
Imagine if every time you blinked, your eyelashes scraped agonisingly on your eyeballs until you went blind. That's the reality for millions of people who have trachoma.
What we're doing
This infectious eye disease thrives in areas with water shortages, poor sanitation and infestations of flies.
But it can be treated and prevented with antibiotics and good hygiene.
Help us make history
We've spent years treating people to prevent the disease reoccurring. We've already beaten it in Ghana. Our aim is to eliminate it for good by 2025. But we need your help.
We can't do it without your help
We must act now. If we can reach a child with trachoma early and treat them with antibiotics, their sight can be completely restored.
But the longer they go without treatment, the more damage trachoma can cause. And it takes more than their sight. The agony and disability of trachoma can stop people earning a living and prevent children going to school, leaving them trapped in a cycle of poverty.
It takes their independence. Their education. Even their future.
Through years of hard work, we've weakened trachoma's grip and have beaten it in countries such as Ghana. Now we have a chance to make history.
Our plan is to eliminate the disease by 2025. Will you join the fight?
Namukolo and her brother walk near their home.
"The medicine saved my eyes!"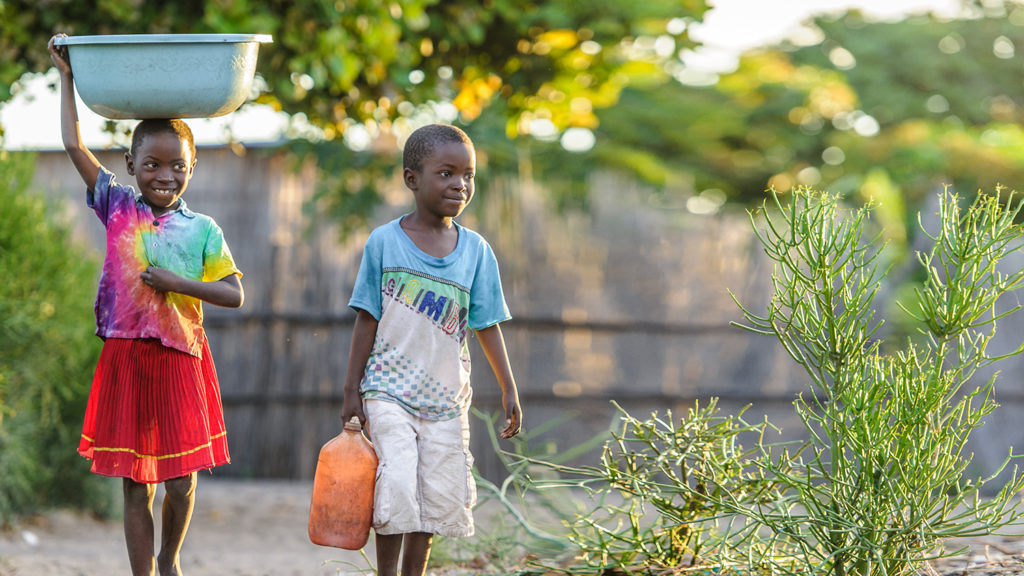 Six-year-old Namukolo, from rural Zambia, was suffering from trachoma. Without treatment, she risked going blind and spreading the infection to her twin brother. But thanks to Sightsavers, she was diagnosed and given antibiotics to treat the infection and save her sight. Read Namukolo's story
Find out more about trachoma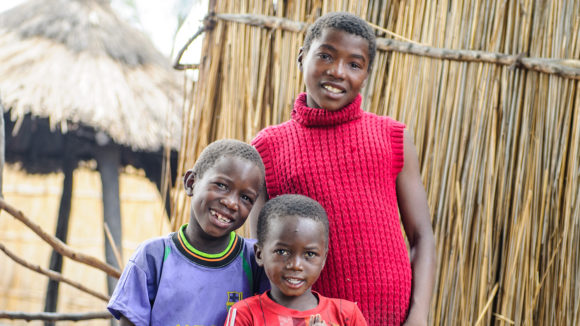 Last year, during a visit to western Zambia, we met brothers Sililo and Maimbolwa, and their sister Inutu. All were suffering from trachoma – but we were able to treat them, thanks to you.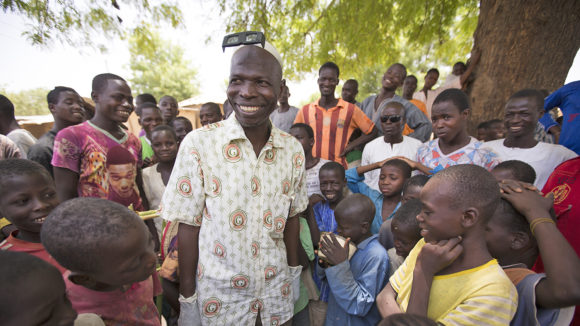 Aliyu A-Umar, a former trachoma surgeon in Nigeria, has an inspiring way of making people feel at ease about eye care.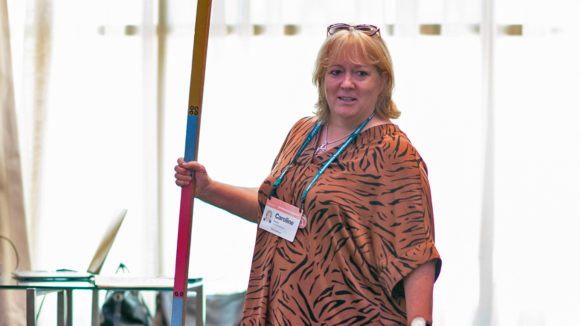 Sightsavers' CEO Dr Caroline Harper and the END Fund's Sam Mayer presented a session looking at how countries are making huge strides towards eliminating neglected tropical diseases.
July 2019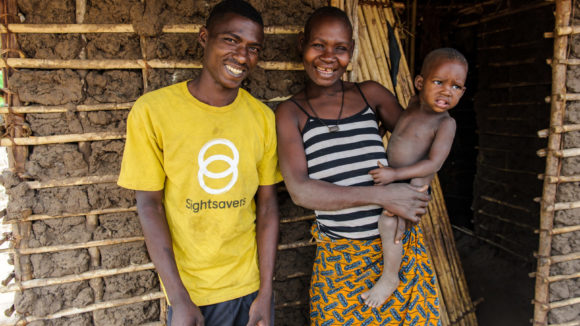 In 2002 there were was about 1.5 billion people worldwide at risk of the eye disease. But new data from the World Health Organization shows this has fallen to just over 142 million people.
June 2019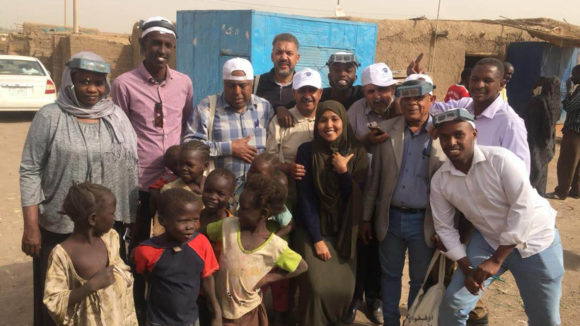 Earlier this year, the Ministry of Health in Sudan invited eye health workers from Somalia and Libya to attend a training session to teach them how to gather data as part of the Tropical Data initiative.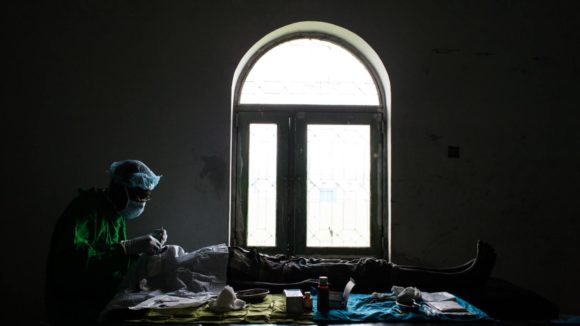 Adriane Ohanesian's image of a surgeon operating on a teenager in a makeshift clinic has been put forward for the Wellcome Photography Prize 2019.
June 2019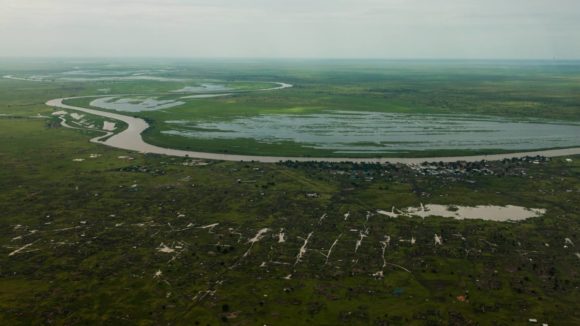 Trachoma, a painful eye disease, can be easily treated with antibiotics. But the challenge is reaching the people who need treatment, particularly if they live in remote areas such as Nadir in South Sudan.
June 2019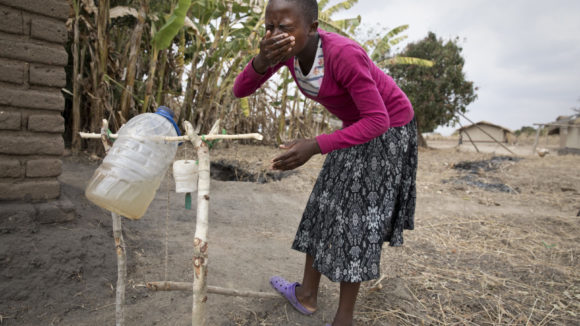 Sightsavers will join the free Science Museum Lates event on 29 May 2019, where visitors will have the chance to build a home-made tap against the clock.
May 2019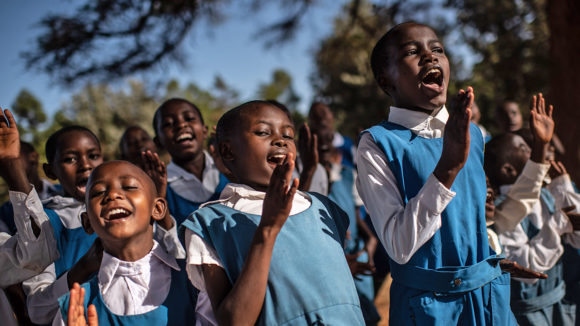 Sightsavers' Julie Jenner meets the teachers and students who are fighting disease and preventing blindness by teaching children about good hygiene.
May 2019
Learn more about our appeal