The end is in sight for trachoma
We're on a mission to end trachoma by 2025, and with your support, we can make history.

The End is in Sight is our campaign to eliminate one of the world's oldest diseases. We know where it is, and we know how to treat it. Now we need your help to banish it for good.

Together, we can end the agony of trachoma.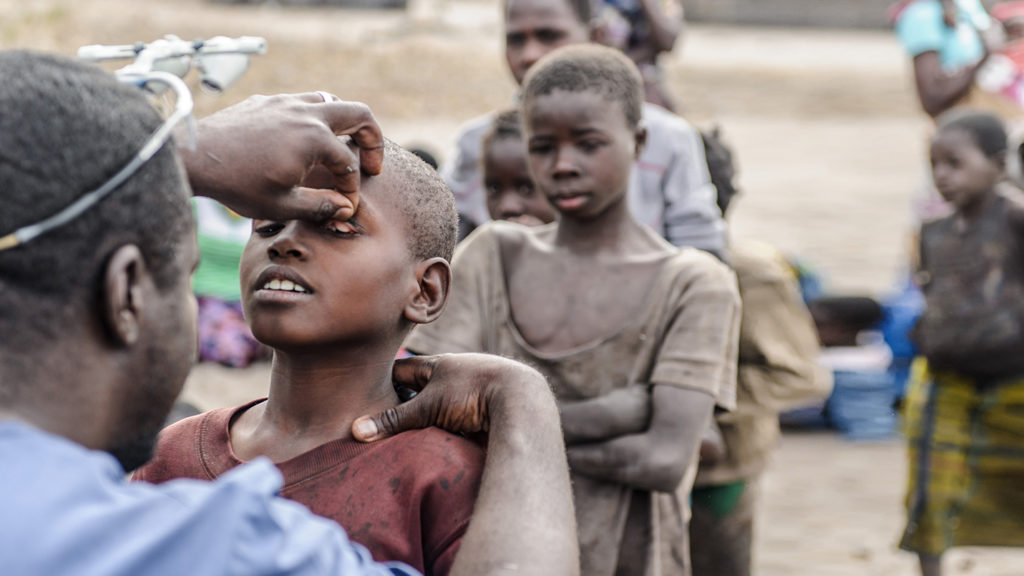 An excruciating disease
Imagine if every time you blinked, your eyelashes scraped agonisingly on your eyeballs until you went blind. That's the reality for millions of people who have trachoma.
What we're doing
This infectious eye disease thrives in areas with water shortages, poor sanitation and infestations of flies.
But it can be treated and prevented with antibiotics and good hygiene.
Help us make history
We've spent years treating people to prevent the disease reoccurring. We've already beaten it in Ghana. Our aim is to eliminate it for good by 2025. But we need your help.
We can't do it without your help
We must act now. If we can reach a child with trachoma early and treat them with antibiotics, their sight can be completely restored.
But the longer they go without treatment, the more damage trachoma can cause. And it takes more than their sight. The agony and disability of trachoma can stop people earning a living and prevent children going to school, leaving them trapped in a cycle of poverty.
It takes their independence. Their education. Even their future.
Through years of hard work, we've weakened trachoma's grip and have beaten it in countries such as Ghana. Now we have a chance to make history.
Our plan is to eliminate the disease by 2025. Will you join the fight?
Namukolo and her brother walk near their home.
"The medicine saved my eyes!"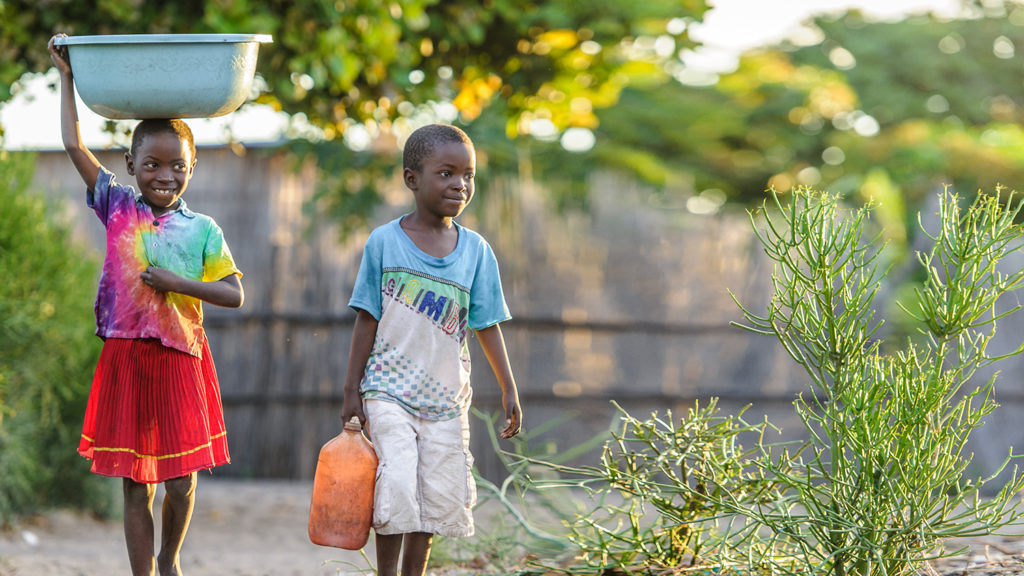 Six-year-old Namukolo, from rural Zambia, was suffering from trachoma. Without treatment, she risked going blind and spreading the infection to her twin brother. But thanks to Sightsavers, she was diagnosed and given antibiotics to treat the infection and save her sight. Read Namukolo's story
Find out more about trachoma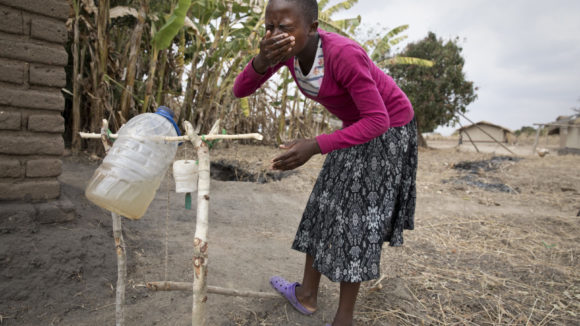 Sightsavers will join the free Science Museum Lates event on 29 May 2019, where visitors will have the chance to build a home-made tap against the clock.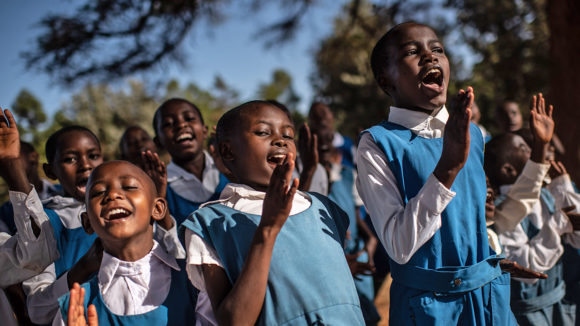 Sightsavers' Julie Jenner meets the teachers and students who are fighting disease and preventing blindness by teaching children about good hygiene.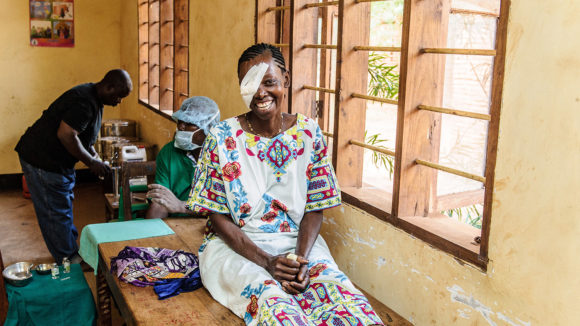 In the year since Sightsavers' CEO gave a TED Talk about plans to eliminate trachoma, the continued fight to eliminate the disease moves closer.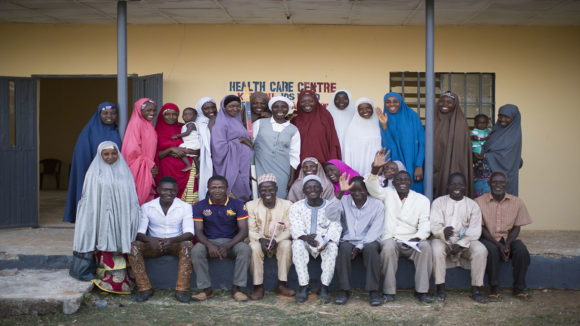 The UNITED programme has now come to an end, and has taught us numerous lessons that will inform future integrated neglected tropical disease programmes.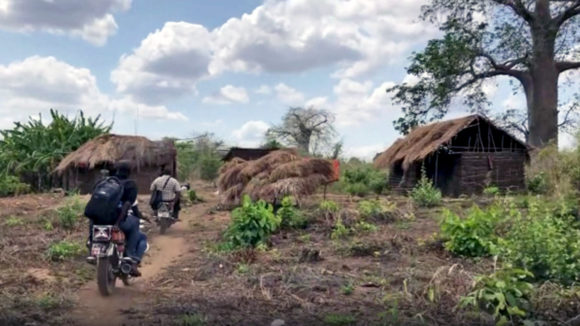 Sightsavers' Jo Howard travels across rural Tanzania with an eye health team to see how far they must go to treat trachoma in the most remote communities.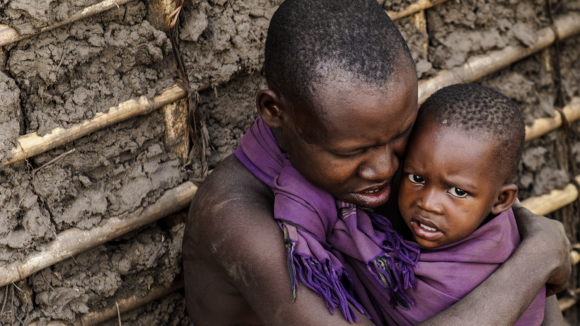 Forgotten, isolated and devastated by blinding trachoma. Will you help save the sight of a family like Bibie's?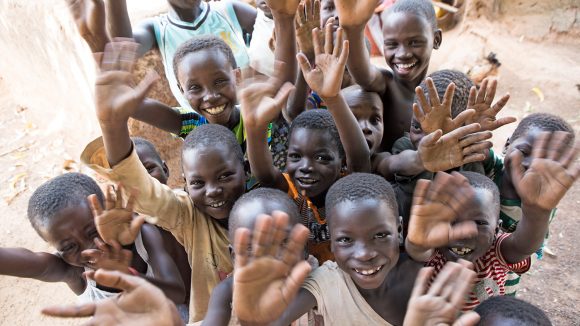 In June 2018 Ghana officially became trachoma-free, showing how your kind donations make a real difference.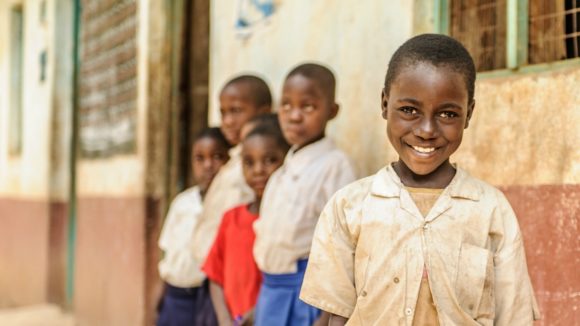 With your support, we're determined to eliminate trachoma in Tanzania by 2020, saving sight and transforming lives.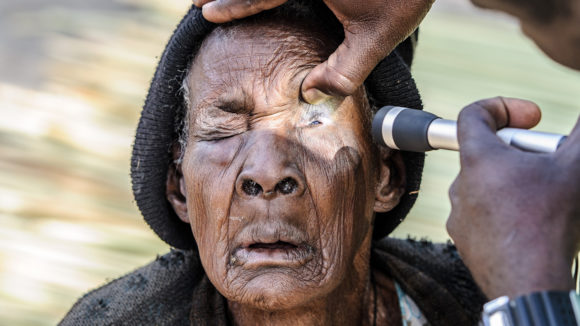 Namakau, from Zambia, has had trachoma for decades and is now irreversibly blind. A fear of modern medicine had stopped her from seeking treatment.
Learn more about our appeal