Before I leave, I visit Naheed one last time: the quiet, withdrawn woman I first met is transformed. The vision has returned in her right eye: she seems happier and more relaxed, smiling as she sits in her wheelchair and laughing at her grandchildren playing.
Before her surgery she was depressed and completely dependent on others. Now her outlook on life has changed: she says she is looking forward to getting treatment and perhaps getting some movement back in her left leg.
"Now, because my vision is back, I'm hopeful that I can overcome the other health issues as well," she tells me.
Seeing Naheed's transformation is like seeing inclusive eye health come to life. If people with disabilities, such as Naheed, can't access eye health care because of attitudes, stigma and other barriers, they risk becoming even more isolated, which will make it even harder for them to learn about their right to health care.
That's why programmes such as Right to Health are so important: it has huge potential to change attitudes and transform lives in Pakistan.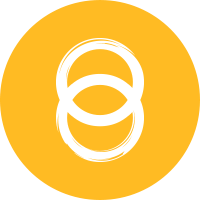 Ulrica Hansson
Ulrica is Sightsavers' Global Social Media Officer, overseeing our social media work in Ireland, Sweden and Norway.