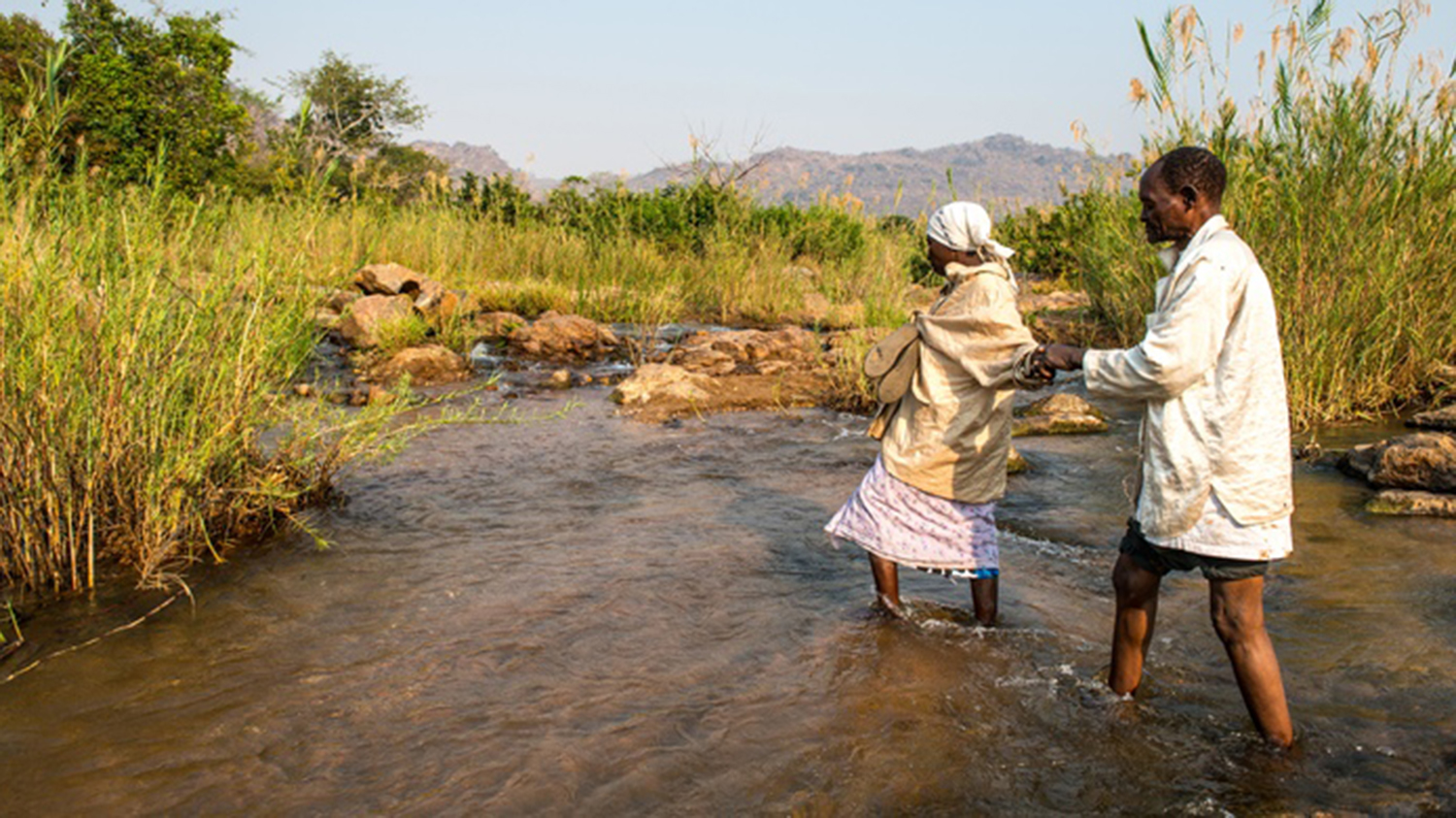 International Development Minister Baroness Northover has announced that the UK government will double Sightsavers' latest fundraising appeal to £9.7 million.
The announcement, made during Baroness Northover's visit to Sightsavers head office in Haywards Heath, ensures the money raised so far is enough for Sightsavers to carry out more than 324,000 operations for people with visual impairments living in some of the world's poorest countries.
Money raised during Sightsavers' A Million Miracles appeal, which launched in October, was matched pound for pound by the UK government for the first three months, meaning that even more people in developing countries will have their sight restored. The appeal continues until 2018 with the aim of raising £30 million to fund a million sight-restoring surgeries for people across Africa and Asia with blinding eye conditions such as cataracts.
Baroness Northover heard about the first 'miracle', which was carried out on World Sight Day (October 9) for 69-year-old Winesi March from Malawi. Sightsavers broadcast Winesi's operation live to an online audience to launch the ambitious appeal.
Baroness Northover said: "Sightsavers, based here in Haywards Heath, is helping hundreds of thousands of people in some of the poorest parts of Africa to regain their sight through their Million Miracles appeal. Trachoma and cataracts are diseases which cause both physical and mental distress, as people can lose their sight and their livelihoods.
"The UK government has matched public donations to this appeal so together we can help victims of debilitating diseases to return to work or education, giving them back their independence and control of their own lives."
The UK government's Department for International Development (DFID) supports a number of Sightsavers projects, including those fighting to eliminate neglected tropical diseases. This is the second Sightsavers appeal that DFID has match-funded. The 2011 Christmas appeal raised more than £3.3 million in total.
Sightsavers CEO Caroline Harper said of the visit: "It is a real honour to have the Baroness visit our Haywards Heath office. Eye care treatments are some of the most cost effective health interventions in the world. For just £30 we are able to give sight back to people like Winesi who told us that the operation has completely turned his life around. We were thrilled to be able to tell the Baroness about the life-changing work we do, and thank her for her department's ongoing support."