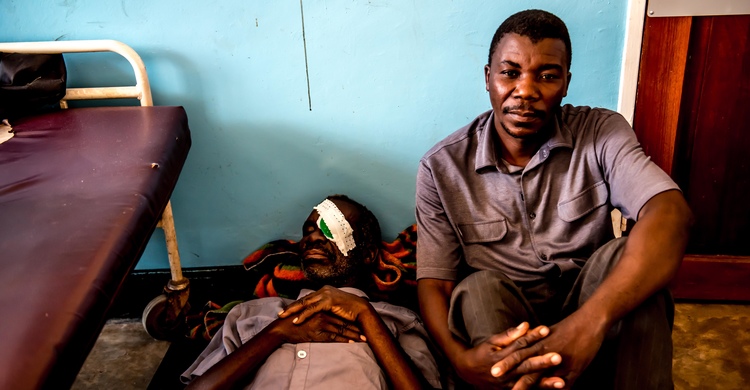 Sightsavers has welcomed the publication of a new report by the World Health Organization (WHO), entitled Investing to Overcome the Global Impact of Neglected Tropical Diseases (NTDs).
The report places a strong focus on what is needed to deliver the ambitious 2020 NTD Roadmap Targets, while setting out a clear call to action on the vital investment needed over the next 15 years. By looking to the next phase, and taking a longer term view to 2030, the report addresses the control and elimination of NTDs in the context of the global discussions around the Sustainable Development Goals (SDGs) and the next development framework.
Highlights of the report include:
Citing that moving forward the elimination and control of NTDs will be a 'litmus test' for universal health coverage.
For the first time, placing a financial target against the amount needed to meet the Roadmap's targets for 2015–2020 at an average of US$750 million per year, but also for reaching universal coverage of all people by 2030. Maintaining progress beyond 2020 until 2030 will require an additional US$460 million per year.
A clear case for governments to increase their investment in NTDS in order to reach the targets of WHO's Roadmap on NTDs by 2020 and beyond to 2030. Funding needed is outlined as being more than double current levels of foreign aid.
More people than ever received preventive treatment for at least one disease in 2012.
Commenting on the report ahead of the launch at simultaneous events in London and Addis Ababa, Dr Caroline Harper, CEO of Sightsavers, said: "This report represents a revolutionary shift in thinking around NTDs by setting out disease control and elimination in terms of universal health coverage and sets the NTD response within the greater movement to deliver health care for everyone, when they need it, where they need it and without incurring catastrophic health costs. This truly embodies the 'leave no one behind' approach that the next development framework is aiming to deliver through the SDGs.
"This step-change means that as well as having a roadmap driving forward progress in NTD elimination by 2020, we also have a clear pathway of how to move beyond this to 2030, and ensure we sustain these achievements. It gives the sector an action plan of the care and services needed and indicators of how this could be financed over the next 15 years.
"As the new development framework gets agreed this year we have the opportunity to lead the way for other diseases, and show how disease-specific programmes can evolve into sustainable universal health programmes."