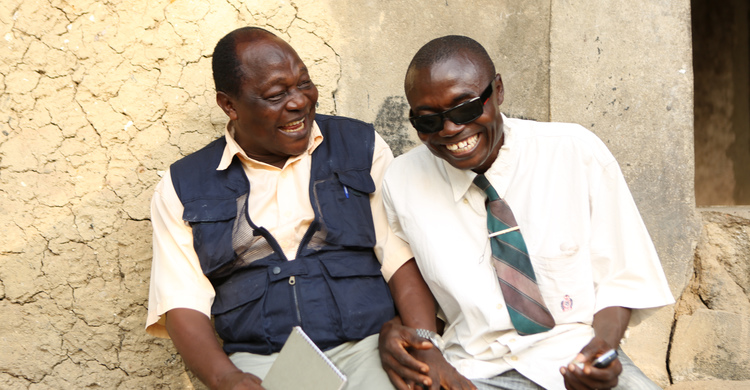 Sightsavers has launched a petition to gain support for our Put Us in the Picture campaign, following calls last week from UK MPs to make disability a priority in plans to fight global poverty.
The petition calls on Justine Greening MP (Secretary of State for International Development) to make sure people with disabilities aren't left behind in global development plans. As discussions are held to decide development goals that will be in place for the next fifteen years, it's vital that the UK government has a disability-inclusive strategy, or people with disabilities will continue to be marginalised and forgotten.
We're aiming to collect 20,000 signatures from UK supporters.
"Right now, people with disabilities are invisible in global development plans," says Natasha Kennedy, Sightsavers' Policy Campaign Manager. "Because of this, if you have a disability and live in a developing country, your chance to access education, healthcare and employment is almost zero. Millions of people with disabilities are missing out – it's unjust, it's wrong and it needs to change.
"We believe that the UK's Department of International Development must talk, listen and work with people with disabilities and their families to really understand how to include them in their programmes. This is absolutely vital because people with disabilities are some of the most excluded and hardest to reach of all groups in society, particularly in the poorest countries in the world."