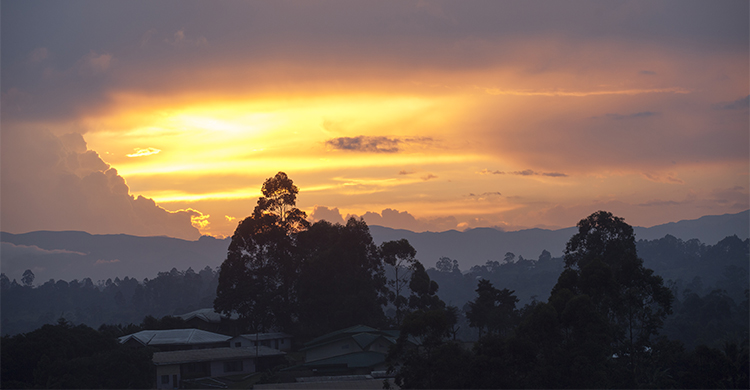 Parenting bloggers are sharing what their sight means to them, to help raise awareness and donations for Sightsavers.
We've been blown away by the heartfelt responses, inspired by Becky at babybudgeting.co.uk. The responses have prompted empathy for people at risk of losing their sight in poorer countries, and the shock at the realisation that 80 per cent of blindness could be cured or prevented.
Here are a few excerpts of the posts (and links to the blogs so you can read more).
For Becky at babybudgeting.co.uk, sometimes it's the simple things: "Yesterday I saw a cherry red poppy poking through our fence as I drove home. Such a simple ordinary sight it bought me so much joy."
For Chris at thinlyspread.co.uk, her sight feeds her writing: "I write so much about the things I see and enjoy, I'm always taking photographs to preserve moments in time so I can look back at them and remember."
Michelle from mummyfromtheheart.com wrote a beautiful poem:
"I see the flowers so bright,
purples, pinks, reds and white,
and I appreciate the trees, every one of them unique,
changing and growing week to week."
Her daughter's sight problems brought the importance of good eye care home to Jen from lovechicliving.co.uk: "Thankfully, all the appointments, tests, patches and glasses worked, and whilst the sight in her poor eye isn't perfect, her brain does use it along with the good eye."
Blogger littlelilypad.co.uk has struggled with her eyesight since childhood, but is grateful for glasses: "My glasses mean that I can see the expressions on my girls' faces, I can see to type this blog post and I can see to cross the road. That is not the case for lots of people across the world."
Dorky Mum counts herself lucky she can still enjoy all this and more, despite needing glasses: "The beaches of Harris. The churches of Prague. That view you get of the Tyne as you cross the rail bridge heading north into Newcastle. An Arctic sunrise. A Greek sea. Every painting by Alison Watt…"
For Emma from Emma and Three, a university friendship with Becky and her dog Annie helped her not to take her sight for granted: "Blindness and being partially sighted is not a barrel of laughs. I'm sure Bec has struggled at times, I know she worried about having a career as we left Uni, I know having reduced mobility is time consuming and expensive."
On his 'I'm Well Confused' blog, Paul shares a childhood accident which impacted his sight: "It was only thanks to my eyes developing and the assistance I got that my eyes work"
Despite her post's opening line, Liz at Liz at 'Me and my shadow' very eloquently explains why sight is so important to her: "My sight is so integral to almost everything I do, every single day, that it's hard to express in a few words."
Finding out her son was visually impaired made Louise from 'My Gorgeous boys' blog understand the importance of good eye care: "I will never forget his cries of "I can't see anything! I can't see anything!" when his good eye was covered."
On 'The Mummy Diary' Ellie considers her children's sight: "For your child to never see the beauty of the world, pictures in a book, is truly unimaginable."
Huge thanks to everyone who has contributed and shared the posts. If you're on Twitter, please share your own thoughts using the hashtag #mysight