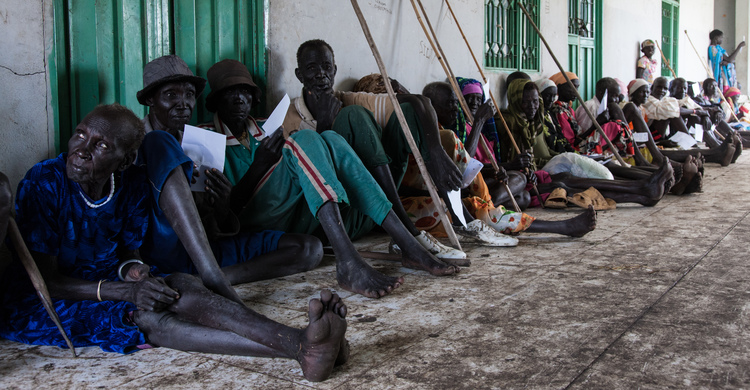 The government was today expected to make its decision on whether to prioritise people with disabilities in global aid – but we've just learned the outcome won't be announced immediately as we'd hoped.
This is disappointing if not entirely unexpected – but we should find out the government's decision sometime in the next few weeks and as soon as we know, you'll know.
Why is all of this important?
Because if you're one of nearly a billion people who have a disability and live in a developing country, here's what life probably has in store for you:
Some people will say you're worthless; that your disability is a curse, and that you should be cast out of your community. In some countries, the people who abandon you might be your own family.
Healthcare will be inaccessible – hospitals and clinics aren't set up with you in mind and most people don't think you're worth treating anyway.
You'll miss out on an education, because a school that's set up to support you either doesn't exist, or is too far away, too expensive and too short on skilled staff.
You'll struggle to earn a living, because of your lack of education and the inaccessibility of workplaces.
Every day of your life, in every area of life, you'll be left behind, and powerless to do anything about it.
All of this occurs because you're invisible to the people who make decisions about global aid.
Whatever the government's decision, we need to keep up the pressure to hold it to account. We're still urging people to sign our petition of support, so if you haven't signed yet, now's the time!
We'll keep you posted…