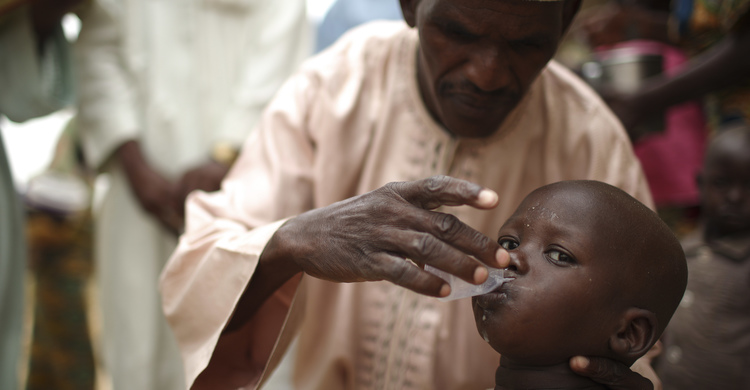 A law has been put in place to ensure that the UK meets the global obligation of earmarking 0.7 per cent of its GDP for international development projects.
In response to the passing of the second reading of Michael Moore MP's private members' Bill, which will enshrine in law the UK government's 0.7 per cent Gross National Income target for our international aid budget, Sightsavers' Director of Policy and Programme Strategies, Dominic Haslam, said: "Today's result is a milestone moment in ensuring the UK continues to play a leading role in supporting the world's most vulnerable people, including those with disabilities, to lift themselves out of poverty.
"UK Aid money, in partnership with Sightsavers, has allowed the Department for International Development to support new and innovative projects such as the global effort to eliminate trachoma, the most common infectious cause of blindness worldwide.
"Putting this law in place will ensure Britain plays a leading international role as the largest donor to meet the global 0.7% obligation and that we keep our promise to the people who need it most. It also sets a strong example to other governments around the world.
"However the aid debate shouldn't be limited to numbers. We need to make sure that whatever the amount we have committed to, it is spent well, within an agreed global development financing framework. Putting the quantity of aid beyond question should allow us to move discussions onto the more important questions of what the UK Department for International Development's priorities should be, of how and where aid is spent."
"As the Bill moves to committee stage we urge those involved to remember that aid spend is effective and it works, and therefore protecting it is vital."