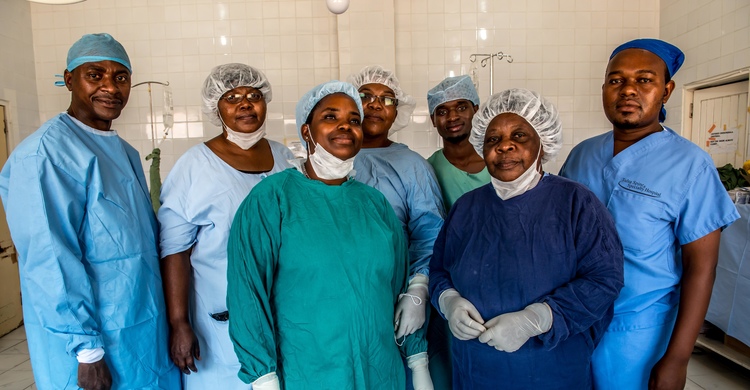 Sightsavers has hailed today's report from the International Development Select Committee into strengthening health systems in developing countries.
Sightsavers Director of Policy and Global Advocacy Juliet Milgate said: "Sightsavers is delighted to see today's report calling on the UK government to prioritise its work on health systems strengthening.
"Good health is fundamental to people's lives, but many people live in countries where quite simply the health system cannot meet their needs – this report recognises that this situation needs to change and that more can and should be done by the UK government and others to strengthen national health systems. Our work in this area to reduce avoidable blindness in developing countries has shown us the importance of stronger health systems. If we are to build on the global success in neglected tropical diseases, then we need the right systems in place.
"In our evidence we called for a greater focus on demonstrating the impact UK Aid has on health systems and welcome the report in saying that "DFID should make available more statistics about its spending and performance on the development of health systems, to prove that it is in practice delivering on the goals set out in its laudable strategy."
"We need to look at how the whole development community can reorientate our work and how we measure its impact. Sightsavers looks forward to working with the UK government to ensure we focus on the long-term legacy as well as the short-term results."