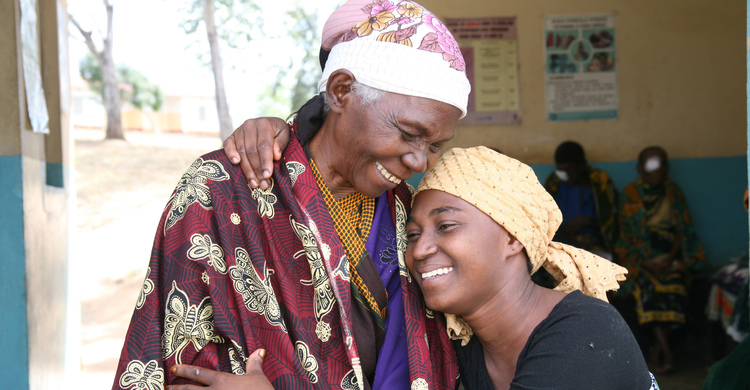 Today sees the launch of the Department for International Development's response to the International Development Select Committee (IDC) Inquiry into Strengthening Health Systems in Developing Countries
In welcoming DFID's new commitments, Dominic Haslam, Sightsavers' Director of Policy and Programme Strategies, said: "DFID's commitment today to develop a health systems strengthening framework is a landmark moment for the UK's support to people living in some of the poorest countries in the world. By investing in health systems, DFID will prioritise Universal Health Coverage, which means ensuring people in developing countries have access to the health care they need, when and where they need it, and without facing financial hardship.
"The framework must recognise the challenges faced by marginalised people, for example the world's one billion people with disabilities, in accessing health care.  Sightsavers wants to see clear links between this new health framework and DFID's upcoming disability framework. It's also essential that it prioritises monitoring and accountability, so that the impact of UK aid on the health of people in developing countries is clear.
"The UK government has led the call to 'leave no one behind' in the post-2015 development framework. DFID's announcement will help secure crucial access to health for all, especially for marginalised groups that are often neglected. We now want to see DFID champion this approach globally, so that all people in developing countries can access the doctors, medical treatment and vital health care that they need."