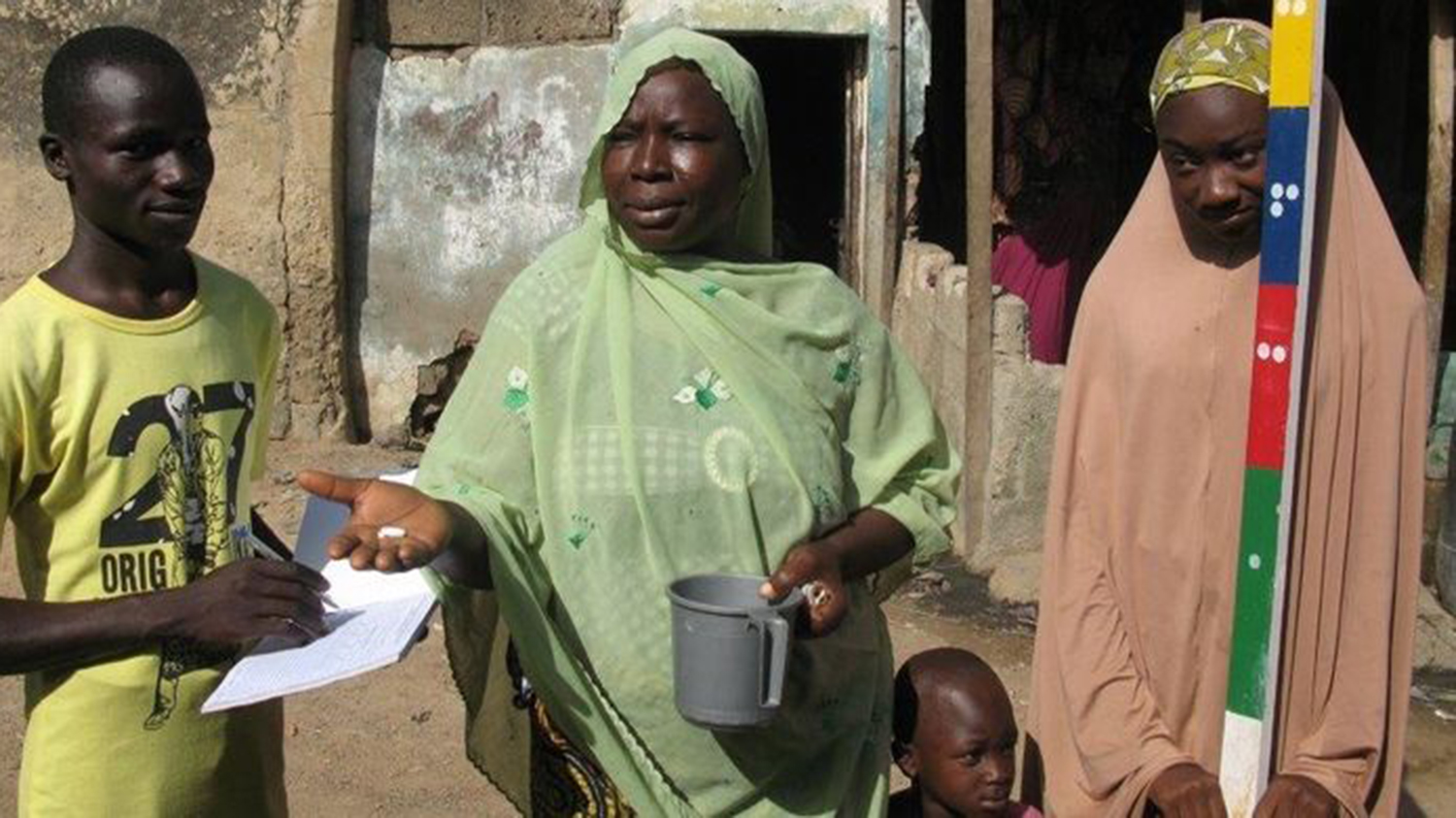 The amount of people Sightsavers can protect against neglected tropical diseases (NTDs) in Nigeria is set to expand, after the UK government announced it would add £1.7 million in funding towards the Northern Nigeria Integrated NTD Programme.
Sightsavers will now be able to reach 13 million more people across Nigeria and treat them for seven NTDs that can cause disfigurement, disability and chronic illness.
The Department for International Development (DFID) agreed the extra budget in March 2015, enabling Sightsavers to expand the project from three to five states (Zamfara, Katsina, Kano, Niger, Kaduna) and to reach 27 million people with 112 million treatments.
Thanks to a lower-than-expected number of NTD cases in the provisionally mapped states and the availability of a free schistosomiasis treatment, the programme successfully completed its inception phase in January this year. The programme's first annual report from DFID then passed, and this led to the agreement for more funding.
The project, which began in October 2013 and runs until September 2017, is supported by the UNITED consortium, led by Sightsavers and made up of international agencies, private sector partners, local organisations and the local government. It aims to strengthen the capacity of the national disease programme and streamline medication supply chains to deliver treatments.
The programme is run by the UNITED Consortium led by Sightsavers. Members include NGOs (CBM, Helen Keller International, MITOSATH, The Carter Center), Academic research partners (Liverpool School of Tropical Medicine – Centre for Neglected Tropical Diseases, London Centre for NTD Research), Private Sector Partners (Health Partners International, Accenture Development Partnerships and Crown Agents).