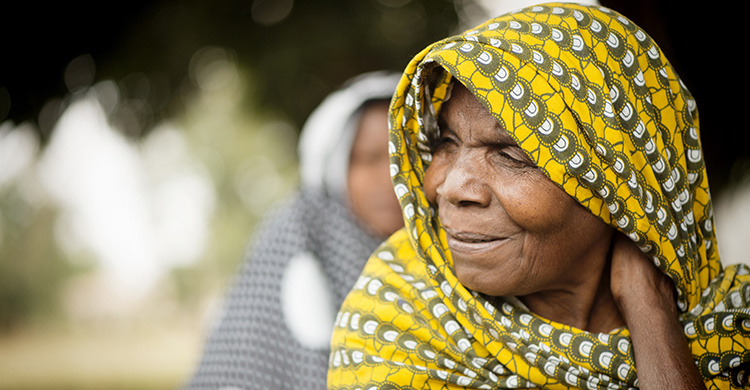 Sightsavers and HelpAge International are launching a three-year project in Tanzania that will enable marginalised communities to access affordable, quality eye care.
The Mwangaza project, funded by the Conrad N. Hilton Foundation, will focus on the central Morogoro region.
The project aims to help reduce preventable blindness in a region where more than 22,000 people live with varying conditions of blindness. Of these, eight in 10 are people aged over 60, according to Tanzania's Ministry of Health, Community Development, Gender, Elderly and Children.
"The project aims to tackle avoidable blindness among the predominantly poor, rural communities that would otherwise not have access to simple treatment for such conditions as conjunctivitis, which causes redness and inflammation of the thin layer of tissue that covers the front of the eye," said HelpAge International Tanzania Country Director Amleset Tewodros.
Other targeted conditions will include more complex surgeries, such as cataracts or glaucoma.
The project will work within existing eye health facilities in Morogoro region, including one regional referral hospital and nine district facilities, to strengthen capacity.
These district facilities have varying capacity to deliver eye health services. While some have trained personnel and equipment, others lack basic resources. The project will give supplies, specialist equipment and basic consumables to the facilities.
According to Tewodros, the project will work with the established network of older persons monitoring groups and older people's associations across the region.
"Using such established grassroots networks, we are expecting to refer up to 38,000 men and women, 85 per cent of whom are older people, to health facilities for proper treatments", she said.
Gosbert Katunzi, Country Director for Sightsavers Tanzania, said: "This project will enable us to further strengthen the capacity of the Ministry of Health, Community Development, Gender, Elderly and Children to establish a comprehensive health system which links up eye care, education and rehabilitation services in the neediest regions of the country".
Blindness and poor vision have a tremendous impact on quality of life for older persons living in Morogoro as it often leads to social isolation and financial insecurity. This project is aiming to reach out to these marginalised communities and help improve lives in Tanzania.