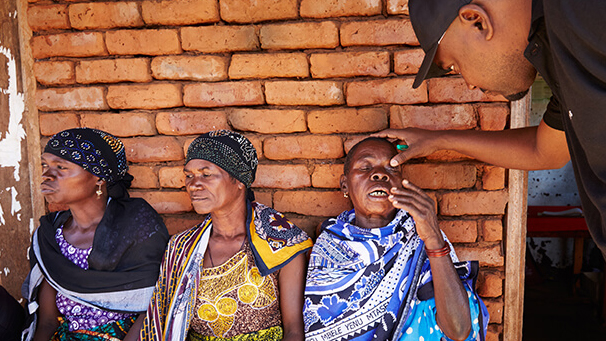 A group of government departments and charitable organisations have convened to discuss joint efforts to eliminate blinding trachoma in Tanzania.
The country's Ministry of Health, Community Development, Gender, Elderly and Children has joined the UK government's Department for International Development (DFID) and The Queen Elizabeth Diamond Jubilee Trust (the Trust) to consider how to provide surgery to those in need, as well as methods to test hygiene and sanitation practices, which are key to stopping the spread of trachoma infection.
Trachoma is largest infectious cause of blindness in the world, and it's estimated that 12.5 million people in Tanzania are at risk of the disease. If left untreated, trachoma causes the eyelashes to turn inwards and scratch the outer eye, causing extreme pain, and can eventually lead to irreversible blindness. Those with advanced stages of the disease need surgery to correct their in-turned eyelashes and prevent further damage to the eye.
The Tanzanian government has been making strong efforts to tackle blinding trachoma since 1999. In 2014, it began working with partners to combat the disease by adopting the World Health Organization-recommended SAFE strategy, which includes surgery, antibiotics, facial cleanliness and environmental hygiene.