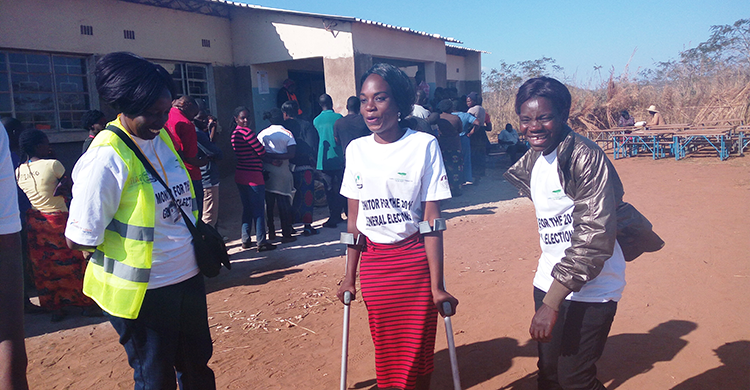 Last year, world leaders officially agreed the Sustainable Development Goals (SDGs) – a 17-goal commitment to end poverty by 2030, by meeting the global population's economic, health, education and social needs while protecting the environment.
Today marks the SDGs anniversary, and the past 12 months have seen the first plans towards implementation of the goals getting started.
Last year, the global set of goals build on progress made by the Millennium Development Goals (which covered the period 2000-2015), and since the SDGs came into effect on 1 January 2016, governments and global organisations have been focusing on what needs doing in order to meet them.
While all the goals rely on the partnership of governments, citizens, non-governmental organisations and the private sector, there are four in particular that are most relevant to Sightsavers' work – Goals 3, 4, 10 and 17, which relate to good health, quality education, reduced inequalities and partnership.
So far, Sightsavers has been involved in some exciting projects and initiatives working towards the SDGs. These include: contributing to new SDG-aligned health policies in Cote d'Ivoire; working with the government of Pakistan on gender issues and disability; and supporting a policy that saw the Zambian government commit to an accessible election process for people with disabilities (read more on these four goals and the successes and challenges so far).
As we mark the SDGs anniversary, there's a long way to go in achieving the SDGs and making a more inclusive, equitable, peaceful and prosperous world a reality, but the gains made so far show encouraging steps in the right direction.