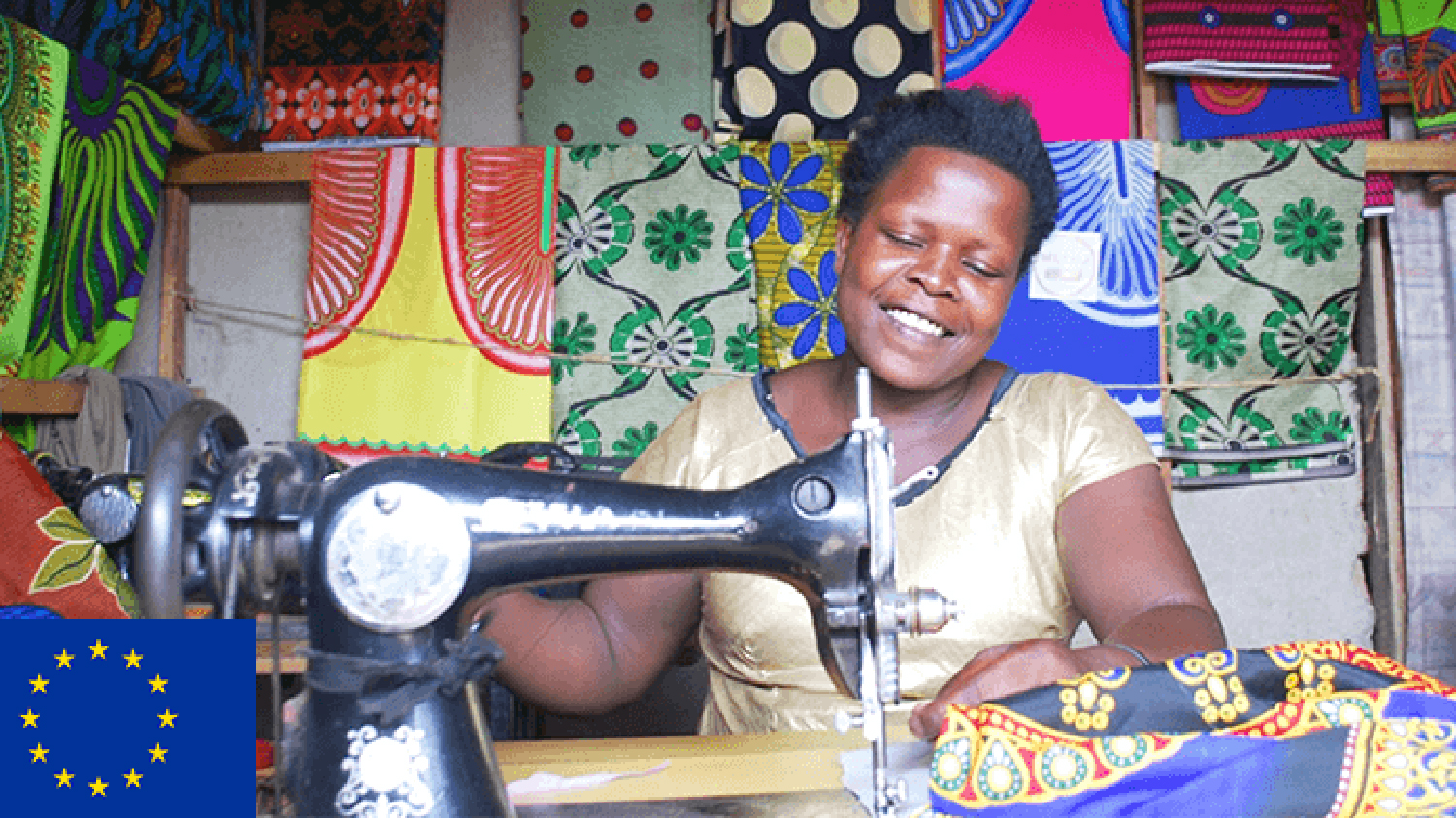 Sightsavers' innovative economic empowerment project that supports young people with disabilities in Uganda to access training and internships has received additional funding so it can expand over the next four years.
The previous project, Connecting the Dots, saw more than 300 young people in Uganda complete vocational training between 2012 and 2016. In the new intake, more than 450 new students will gain skills in a variety of vocations, from retail, knitting and leatherwork to mechanics, IT and catering.
The expanded project – which, like the initial project, will be jointly funded by Sightsavers and the European Union – will include five districts (previously four) and offer additional financial literacy and business skills training. Graduates of the project will not only learn a marketable skill but also the practical skills necessary to run their own small business.
As well as empowering young people to gain financial independence, the employment project has changed community attitudes and increased the number of local employers prepared to take on apprentices with disabilities.
Employed, and empowered: read about some of the project's other success stories.