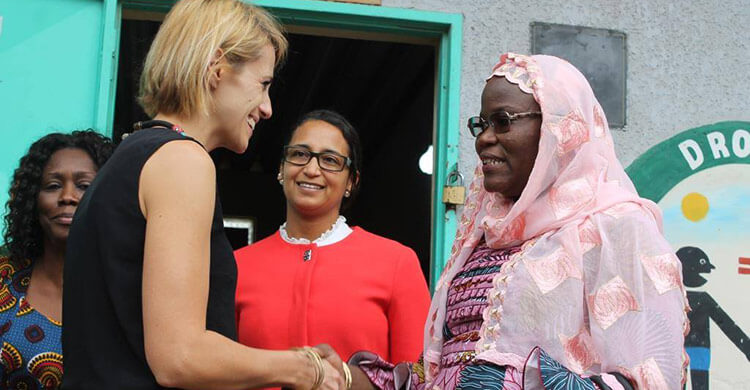 Representatives from the EU, and the UK and Netherlands embassies in Senegal, have visited a school near Dakar to learn how Sightsavers is helping students with disabilities to continue their education.
A pilot project is taking place at Pikine 23b school, near the Senegalese capital, to teach children with disabilities within the country's mainstream school system.
The visit also included Senegal's Ministry of Education, local authority officials and parents, who came to celebrate International Human Rights Day and raise awareness about inclusive education in the country.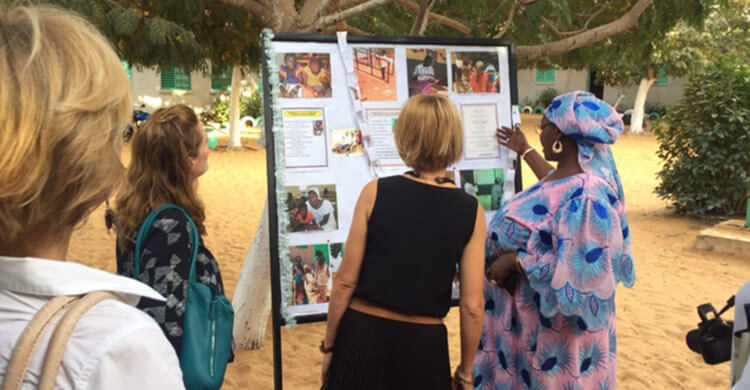 The event was covered by Senegalese newspaper Le Soleil, as well as a national TV station and other media in the country.
Pikine 23b is one of three schools in Dakar that is supported by the EU. Sightsavers is running the project to ensure that schools meet the educational needs of children with visual impairments and other disabilities, as well as to strengthen the education system. It is now entering a new five-year phase to reinforce the quality of teaching in the schools and to extend the project into rural areas.
"Every child has the right to an education, no matter whether they have a disability or not," said Aissata Ndiaye, Institutional Funding Officer at Sightsavers' West Africa regional office. "We are really grateful to the EU for contributing to the equipment of inclusive schools. Before the project began, other models had been tried, but in the end the only school for children with disabilities was a special needs school with a very limited number of places. Working with Senegal's Ministry of Education we have now reached 187 children across our three schools, and many of our students are doing very well.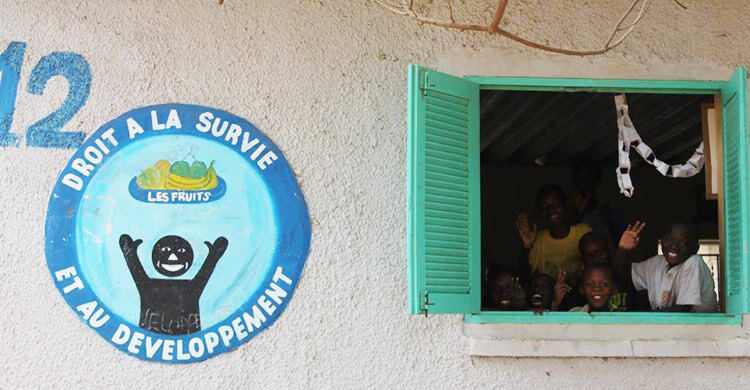 "Most interestingly, the exam grades of classes that include children with disabilities have shown better results overall than the ones that don't," said Aissata.  "We think this is because the explanations given to children with disabilities also helps other children with special needs who are usually forgotten by mainstream schools."
By piloting the project, Sightsavers has shown how this approach can be replicated across the country by working with the government of Senegal and other partners.
After her visit, Delphine Skowron, a political advisor of the EU delegation, praised what she had seen. "It is an effective project that deserves to be generalised beyond the three pilot schools," she said.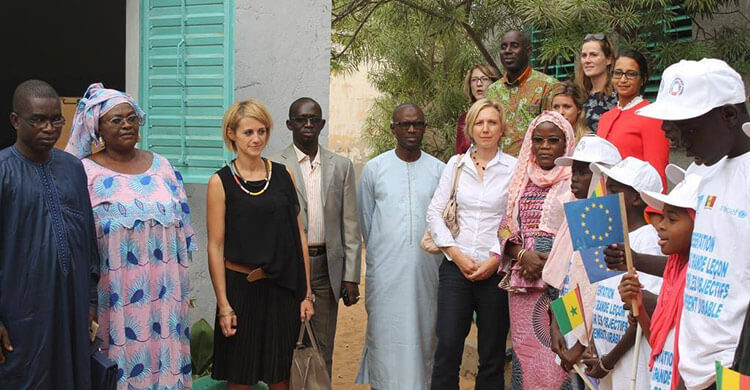 Karolina Stasiak, Head of the Political, Media and Information section of the EU delegation, added: "I welcome the commitment of the government of Senegal to inclusive education. Social inclusion is at the heart of EU policy, and itinerant teachers [who are trained to educate children with visual impairments] is a concept that we think is particularly interesting."