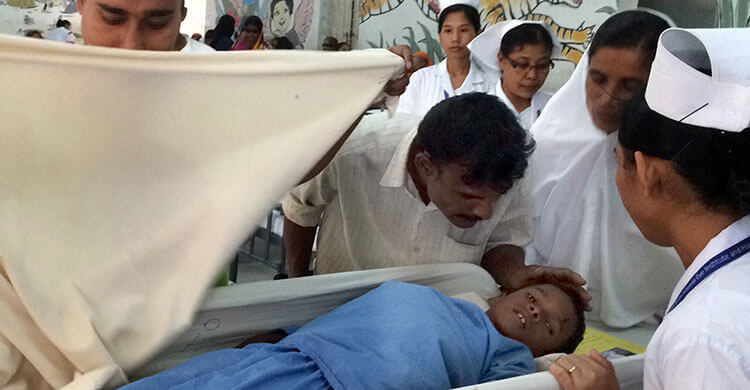 A Sightsavers-supported cataract operation is featured in a new video from BBC Worldwide's Brit Lab channel on YouTube.
Presented by Greg Foot, the video includes a clip of seven-year-old Majidul having sight-saving surgery in Bangladesh.
In the film, entitled 'What are cataracts?', Greg explains the causes of the condition, which results in a clouding of the eye's lens that can lead to blindness.
When Majidul was one year old, he slipped into the water near his home and almost drowned. Soon afterwards, his mother spotted white areas on his pupils and two years later a village health worker confirmed the water had affected Majidul's vision. But it wasn't until a Sightsavers-supported eye health screening that Majidul was diagnosed with cataracts at the age of seven and referred for an operation that would save his sight.
Majidul also appeared in the BBC One science series 'Forces of Nature', presented by Professor Brian Cox.
Find out how you can help more children like Majidul by making a donation.