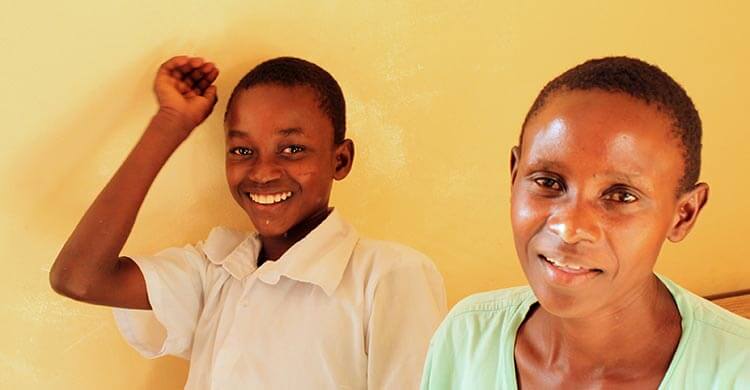 Sightsavers is celebrating the power of radio in helping to save sight as part of Unesco's World Radio Day 2017.
Each year on 13 February, Unesco invites radio stations and supporting organisations to share how radio helps to shape our lives.
Radio plays a vital role in Sightsavers' eye health programmes in countries such as Uganda, where it runs child eye health screenings as part of the Standard Chartered Bank-funded 'Seeing Is Believing' programme.
In many developing countries, having your eyes checked isn't as simple as picking up the phone and making an appointment with your optician. The cost of transport alone makes accessing health care tough, so Sightsavers' outreach team uses radio announcements to spread eye care messages to communities in remote areas.
Reymond, aged 13, benefited from an eye screening near his home in Uganda after his mum, Ansella, heard an announcement on the radio. "It's good to listen to the radio because the eye health messages are repeated throughout the day," she explained. "The message and the dates for screenings became very clear."
After hearing the radio announcement, Ansella took Reymond to a screening, where he was diagnosed with cataracts and referred for sight-saving surgery. "If I hadn't had the radio, I would have remained ignorant and my son would still be blind," she said.
Hear more about how radio is helping us save sight by listening to our podcast.