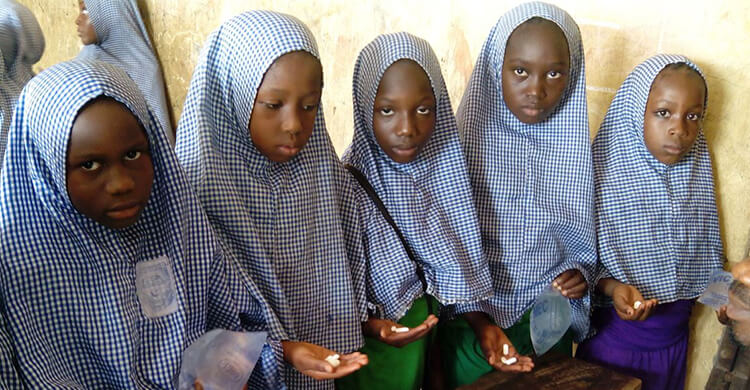 Leading international newspaper the Financial Times has included Sightsavers' work in an article about what is known as 'effective altruism'.
Over the past few years, a number of organisations have been set up to help people and companies who wish to donate to development work. These organisations help donors to make sure their money does the most good by ensuring it is spent on work that makes the most impact for the minimum cost.
One such body is charity evaluator GiveWell, which named Sightsavers as one of its seven 'top charities' last November. GiveWell, a non-profit organisation, conducts in-depth analysis to find and recommend outstanding charities to donors, and it recommended Sightsavers' work treating children with parasitic infections, known as deworming.
GiveWell commended Sightsavers' "strong track record and excellent cost-effectiveness", as well as its transparency.
With the money from GiveWell, Sightsavers is scaling up its deworming programmes to distribute treatment for parasitic diseases schistosomiasis and soil-transmitted helminths. The move is part of its integrated neglected tropical diseases (NTD) programmes in sub-Saharan African countries including Nigeria, Guinea-Bissau and the Democratic Republic of Congo.
Sightsavers is working towards eliminating a number of NTDs, in line with the World Health Organization's NTD roadmap. Where possible, this is carried out as part of integrated programmes to treat several diseases simultaneously, including blinding trachoma and onchocerciasis. Many NTDs cause severe disfigurement and disability, and eliminating them is a core part of Sightsavers' work in 24 sub-Saharan African countries.
There is a significant need for such programmes, with one in seven people worldwide at risk from NTDs. This group of diseases affects the world's poorest, most marginalised and most remote communities.