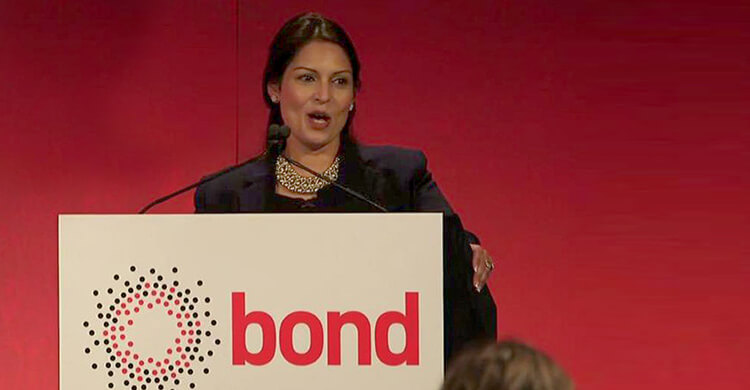 Sightsavers has welcomed a speech made by International Development Secretary Priti Patel, which set out her priorities for UK development.
Speaking at the Bond annual conference on Monday, Patel said her department would lead international action to fight neglected tropical diseases and strengthen its work on disability inclusion.
Patel's speech was praised by Sightsavers CEO Caroline Harper, who chaired a session of the event.
"In her speech, the Secretary of State described disability as 'shamefully the most under-prioritised, under-funded area in development' as she restated the commitment made in December to bolster her department's efforts in this area with the support of civil society," said Dr Harper. "We are hugely encouraged by her commitment, which is also reflected in the Department for International Development's recent reviews that pledge to establish the UK as a global leader in this neglected area."
Dr Harper also welcomed the Secretary of State's commitment to lead international action to tackle neglected tropical diseases.
"Diseases such as blinding trachoma and river blindness are some of the most debilitating in the world. We are determined to eliminate them where possible, in line with World Health Organization goals.
"We recently celebrated a milestone with DFID after our joint programme in Nigeria led to 25 million people receiving treatment last year. We really couldn't do this work without them, and Ms Patel's continued commitment to eradicating this problem may mean we finally see an end to the needless suffering in our lifetime."