Louise Robinson, Head of the Human Development Section at the Department for International Development (DFID) in Kenya, has visited projects in Samburu County to see the work that is being done to prevent blindness.
During her visit, Louise saw work carried out in the Maralal region of Samburu, including eye examinations, diagnoses and surgery. The projects are part of The Queen Elizabeth Diamond Jubilee Trust Trachoma Initiative and Sightsavers' Coordinated Approach to Community Health (CATCH) project.
She said: "It was incredible to witness first-hand the positive results the projects are achieving to prevent and cure blindness. I was inspired by the motivation and experience of the trained staff members and community volunteers I met in Maralal who deliver this vital work."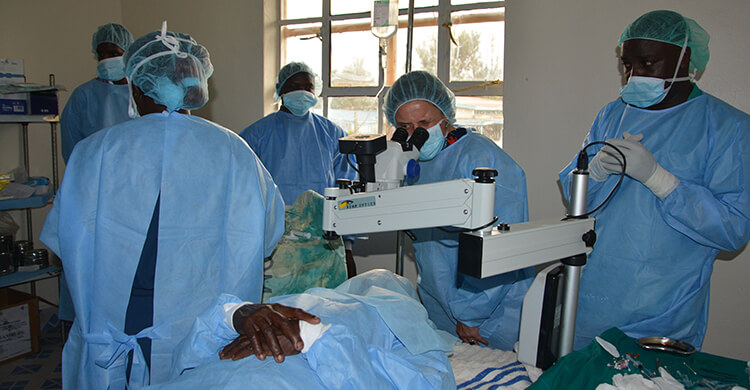 Trachoma is caused by a bacterium called chlamydia trachomatis and it affects both children and adults. If not treated, trachoma can eventually lead to blindness. Of the 229 million people living in trachoma-endemic districts around the world, about 16 million live in Kenya.
Cataracts are a clouding of the lens of the eye, which prevents clear vision. Most cases of cataracts are related to the ageing process, or a cataract may develop after eye injuries, inflammation and some other eye diseases. Cataracts are the leading cause of blindness and are responsible for 51 per cent of blindness worldwide.
Moses Chege, Sightsavers' CATCH Project Director, said: "The support from The Queen Elizabeth Diamond Jubilee Trust and UK government in Kenya has changed lives through facilitating the surgeries of thousands of people and has contributed hugely to strengthening our health system. We are delighted that Louise has been able to witness the impact of this work."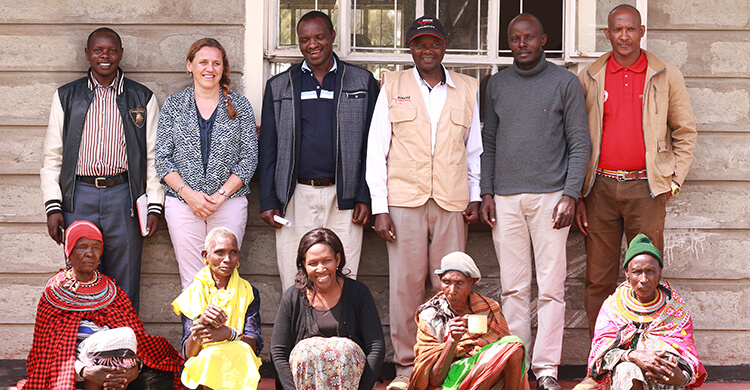 The Queen Elizabeth Diamond Jubilee Trust's Trachoma Initiative is working to eliminate blinding trachoma in countries within the Commonwealth, in honour of the Queen. Since 2014, the Trachoma Initiative has supported the Kenyan government, working with members of the International Coalition for Trachoma Control (ICTC), and coordinated by Sightsavers, to eliminate blinding trachoma by 2020. For more information, see www.endtrachoma.org.
CATCH is an eye care programme run by Sightsavers and funded by the UK government. The project works alongside the trachoma elimination programme and treats other eye conditions such as cataracts, long-sightedness and eye infections. The  project started as a result of donations made by supporters of Sightsavers in 2014 during a funding appeal. These donations were matched by UK Aid.