Health
Globally, 36 million people are blind and more than 216 million others have poor vision that impairs their daily lives. Neglected tropical diseases affect 1.4 billion of the world's poorest people, usually in communities that don't have clean water or adequate sanitation.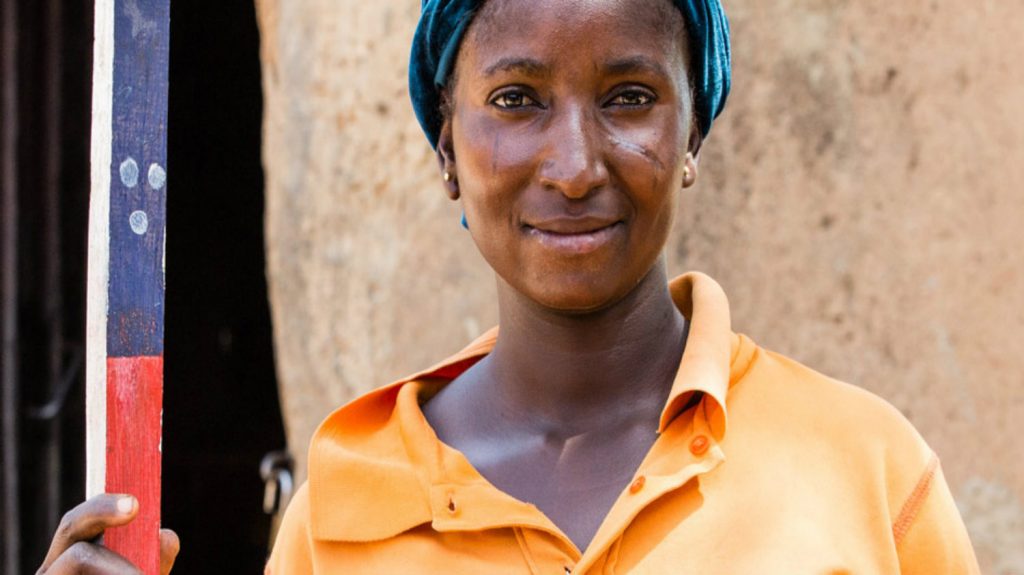 Coordinated Approach to Community Health (CATCH)
A woman has her eyes examined as part of a CATCH screening programme in Uganda.
CATCH ensures people with eye conditions are referred to get the treatment they need.
While running trachoma screening in Africa, we realised many patients coming to the camps had other eye diseases that the camps weren't equipped to deal with. CATCH was set up to ensure they could be referred for treatment.
More about CATCH
SAFE: trachoma control
A schoolboy splashes water on his face to learn about facewashing, as part of a SAFE initiative in Senegal.
The SAFE strategy is endorsed by the World Health Organization as a way to control trachoma.
The acronym describes the four methods used to combat trachoma: surgery, antibiotics, facial cleanliness and environmental improvements.
More about SAFE
The Global Trachoma
Mapping Project
Eye health workers in Ethiopia gather data using mobile phone.
The GTMP is the largest infectious disease survey ever undertaken.
Between December 2012 and January 2016, surveyors collected data from 2.6 million people in 29 countries using smartphones to record the spread of trachoma.
More about the GTMP
Reducing river blindness and lymphatic filariasis
Volunteer community drug distributors are shown how to use measuring sticks to calculate drug dosages.
River blindness and lymphatic filariasis are debilitating diseases caused by parasite infections.
Our programme aims to eliminate both diseases by distributing medication to those at risk, which helps to stop the spread of infection.
More about the programme
More on health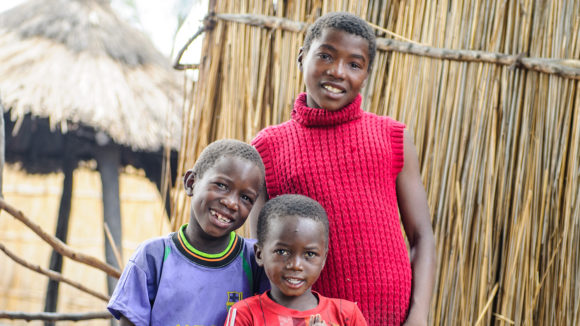 Last year, during a visit to western Zambia, we met brothers Sililo and Maimbolwa, and their sister Inutu. All were suffering from trachoma – but we were able to treat them, thanks to you.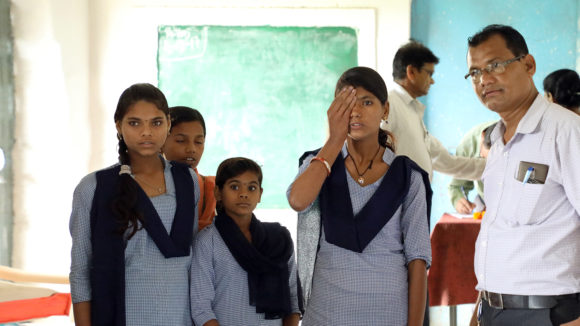 Mr Aahiswar is head teacher at Rangai Middle School in central India. He has been trained to screen students for vision problems so children can get the life-changing help they need.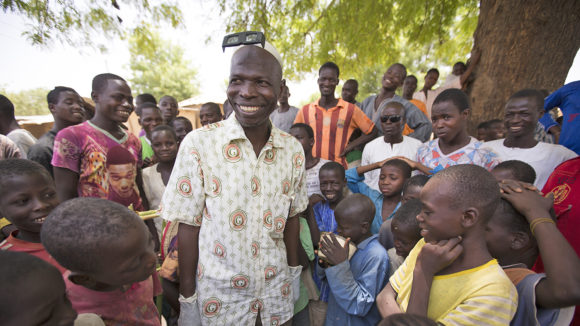 Aliyu A-Umar, a former trachoma surgeon in Nigeria, has an inspiring way of making people feel at ease about eye care.