"For us, working with [civil society] partners like Sightsavers is the way to go," says Henry from Ikeja Electric. He found that his business benefited hugely from the support and expertise Inclusion Works offered when Ikeja began its journey to becoming more inclusive. "A lot of organisations will struggle [with] how they can fit into that agenda of inclusiveness, which is where partners like Sightsavers come into play, to support organisations like ours."
Once you've gathered the knowledge as an organisation, Henry's advice to other employers is to just take the plunge. "If the person has the capability to do the work, make those provisions within the organisation, restructure your workspaces, ensure that the right work tools to enable these individuals to be successful in the workplace are put in place."
Emmanuel Michael, head of human capital at Letshego Finance, a microfinance bank based in Lagos, Nigeria, is also encouraging other employers to hire people with disabilities and support them to achieve their potential. "The important thing is to identify what is the strength of this particular person that we want to bring on board, what can they do? And then we position them in the area where they have a strength for."
"I'm calling an all employers in Nigeria and outside Nigeria, to go out there, identify people living with disabilities, identify their strength areas and how they can help to improve their businesses," Emmanuel adds.
The Chartered Institute of Personnel Management, also based in Nigeria, worked with Sightsavers successfully to make its recruitment practices more inclusive for people with disabilities. "We are very excited at the institute that we are beginning to play a key role in driving this conversation… I would like to strongly, very strongly recommend Inclusive Futures Work Stream to employers out there," says Gbenga Totoye, director for membership and market development at the institute.
Are you interested in taking the next step to ensure your business is a more inclusive workplace for all? Take advantage of our employers' toolkit, a portfolio of practical guides, checklists, case studies and resources which make it easier for any business to deliver the best practice we call 'disability confidence'. Find out more about the toolkit here.
---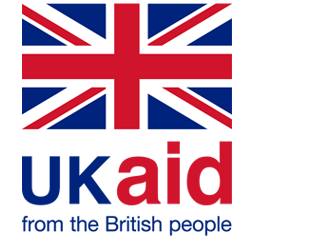 Inclusive Futures is funded by UK aid. It demonstrates the UK government's commitment to global leadership on inclusive development by ensuring people with disabilities are central to international development policymaking and programmes.