Contact us
If you need information or assistance, there are several ways you can get in touch.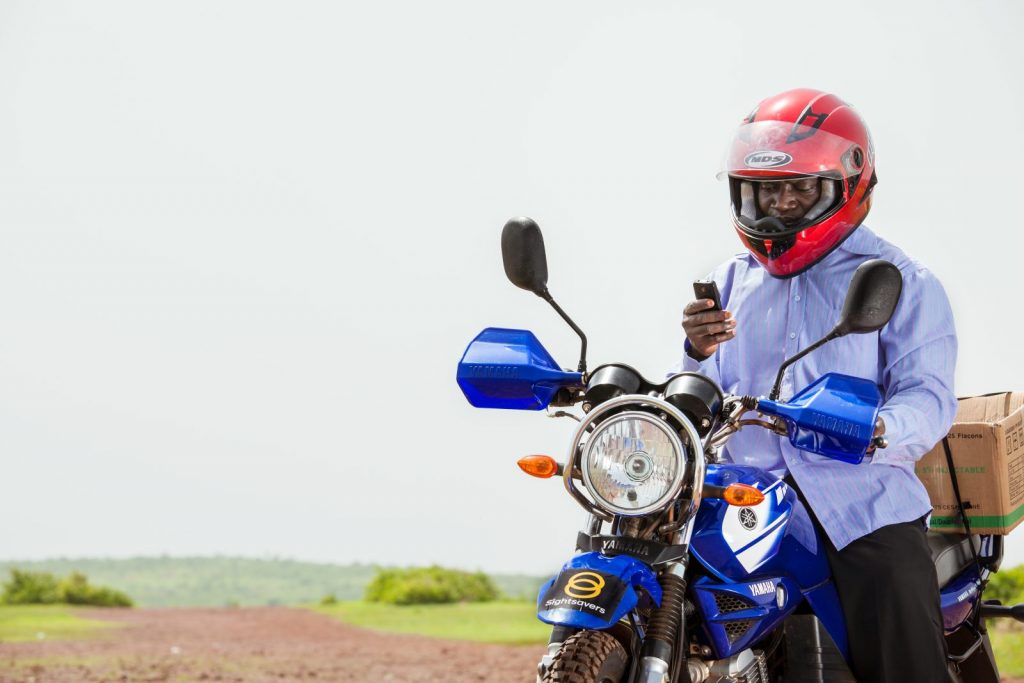 How to contact us
Email
Phone
+44 (0)1444 446 600
(Monday to Sunday, 8am-10pm)
Post
Sightsavers
Bumpers Way
Bumpers Farm
Chippenham
SN14 6NG
United Kingdom
Visiting our UK office in Haywards Heath? Call for directions.
You're important to us
Sightsavers is committed to transparency and accountability. We aim to be open, frank and honest about all our work, and we make sure we explain everything we do so our supporters know how their money is being spent.
Our offices around the world
Africa (East, Central and Southern)
Sightsavers
PO Box 34690
00100 GPO
Nairobi
Kenya
Telephone: +254 (0)20 271 6781 or +254 (0)722 973 180
Fax: 020 254 20 6009623
Email: [email protected]
Africa (West)
VDN cité Teylium lot 36, 2e étage
Pres du Supermaché Exclusive
Dakar
Sénégal
Telephone: +221 33 869 4538
Fax: (00233) 21 774209
Email: [email protected]
Bangladesh/ South Asia
Sightsavers
House 1/B (5th floor)
Road 8
Block – I
Banani, Dhaka
1213
Bangladesh
Telephone: +880 (0)29 872 661 or +880 (0)29 872 695
Fax: 008802 8826580
Email: [email protected]
India (head office)
Sightsavers
45 Okhla Industrial Estate
Phase III
New Delhi 110 020
India
Telephone: +91 11 42267202 or +91 11 42384572
Email: [email protected]
India (south)
Sightsavers
A-3 Shiv Dham
Plot No. 62
New Link Road
Malad (W), Mumbai 400 064
India
Telephone: +91 222 882 1919 or +91 222 882 0808
Fax: 00 91 22 28826363
Email: [email protected]
Ireland
Sightsavers
First Floor
Spencer House
Spencer Row
Dublin 1
Telephone: +353 (0)1 271 0238
Email: [email protected]
Italy
Sightsavers Italia Onlus
Corso Italia 1
20122 Milano (MI)
Telephone: +39 02 8738 0935
Fax: +39 02 87381148
Email: [email protected]
Middle East
Sightsavers Middle East
Office 102-2, E Wing
Dubai Silicon Oasis HQ
PO Box 341117
Dubai, UAE
Telephone: +971 (0)4 372 4580 or +971 (0)4 242 8356
Fax: +971 (0)4 372 4583
Email: [email protected]
Pakistan
Sightsavers Pakistan
Office No 3-A
Street No 7
Rabbani Market
G-10/2
Islamabad
Telephone: +92 (0)51 215 7010
Fax: +92 (0)51 215 7011
Sweden
Sightsavers
c/o Arel-Data
Box 1148
171 23 Solna
Telephone: +46 (0)8 470 2480
United Kingdom
Sightsavers
Bumpers Way
Bumpers Farm
Chippenham
SN14 6NG
United Kingdom
Telephone: +44 (0)1444 446 600
Email: [email protected]
United States
Sightsavers International, Inc
One Boston Place, Suite 2600
Boston
MA 02108
United States
Telephone: +1 (800) 707 9746
Email: [email protected]