It's not easy, you have to consider the consequences of your work very carefully, but one way is to ensure everything you do works with and strengthens the existing health system.
That means helping to train health workers, supporting the health management information system (without which we don't know what diseases are affecting people and where), helping the financial system to ensure that money finds its way to local health centres and supporting the drug distribution system so people have the medicines where they need it and when they need it.
That is why it is great that a UK Parliamentary Committee is holding an inquiry into the UK government's support for health system strengthening in countries like Zambia.
This is a great opportunity for us to ask whether UK aid is just producing unsustainable results in the short term or whether the way the UK government works in developing countries recognises the need to watch out for unintended consequences and helps to strengthen the system to achieve a long-term and sustainable impact on the health of people living in countries like Zambia.
We at Sightsavers have been calling for this inquiry for some time now, and are delighted that it is happening. We've submitted evidence, and were present at the Select Committee's oral evidence session earlier this week. We hope that the Committee will recognise the importance of promoting the strong health systems that are needed to reduce some of these unintended consequences. There may be a long way to go though – the complexity and 'waffle' associated with health system strengthening may mean the UK government continues to demonstrate a preference for more easily defined results, such as the number of bednets distributed or the number of immunisations given. The report from the Committee is expected in September. I'll write another blog then to tell you what I think.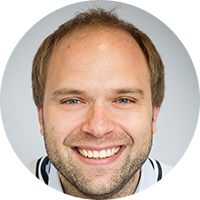 Andrew Griffiths
Andrew is head of advocacy at Sightsavers.