The RAMA suite of tools are an adaptation of a risk assessment tool the WHO created for mass religious gatherings. This, in turn, had followed a recommended framework for conducting rapid risk assessment of acute public health events.
Three separate tools translated into French and English, the RAMA tools include one for treatment distribution, a second for disease specific surveys, and a third for case finding and surgical outreach for trichiasis and hydrocele.
Each tool sets out a rigorous set of questions to be answered by regional technical teams and ministries of health. They are asked to identify risk factors, consider how routine activities are to be adapted and review the financial implications of working in a different way. Sightsavers has adopted the tools as part of a larger internal review process, which in part provides a formal mechanism between government and projects to continue to monitor the COVID-19 trends in the specific area under consideration. Following a final review by our NTD senior management team, signoff is given if all the requirements to resuming outreach work have been met.
Each tool not only allows government and partners to rigorously assess and restart critical outreach work as soon as safe to do so, as we have already done for MDA in the Nigerian state of Jigawa through the Accelerate Project, but it has the potential to be applied to other situations such as regional conflict or outbreaks of other diseases such as cholera.
Such an approach complements our overall aim to strengthen health systems, build resilience, and facilitate integration and cross-sector collaboration. It provides opportunities to strengthen integrated disease surveillance, improve the capacity of local supervisors to manage public health interventions, and facilitate the introduction of electronic data capture platforms to assist supervisors in ensuring what is planned is actually implemented.
As we work to help reinstate government-led NTD programmes, the opportunity is there to be even more innovative. While we fight COVID-19 and aim to preserve NTD gains, there is potential to accelerate the interruption of NTDs, improve the quality of service delivery, and shorten the time frame for achieving elimination.
The RAMA suite of tools and associated documents will soon be available to access via our forthcoming open data resource portal.
Author
---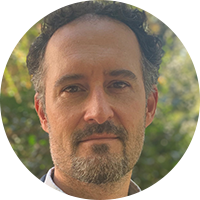 Phil Downs is Sightsavers' Technical Director for neglected tropical diseases.