Perspectives
Our Perspectives initiative promotes the importance of accessibility in design and communications, and is run by Sightsavers' design and digital teams.
A selection of coloured shapes.
Join our workshop
Designing with everyone in mind:
6 March 2019, Haywards Heath
Our design workshop, aimed at design and digital strategy teams, will inspire you to think about a broader audience for your work. Email [email protected] to register, or use the button below.
Email us
It's thought that one in seven people around the world has some form of disability, while many others contend with specific learning difficulties.
This could affect their vision, hearing, movement, memory or thinking. Yet they still have a right to enjoy the same opportunities in life as everyone else and to participate fully in society.
This means we must intentionally design the world to include everyone, regardless of their ability, and make sure no one is excluded.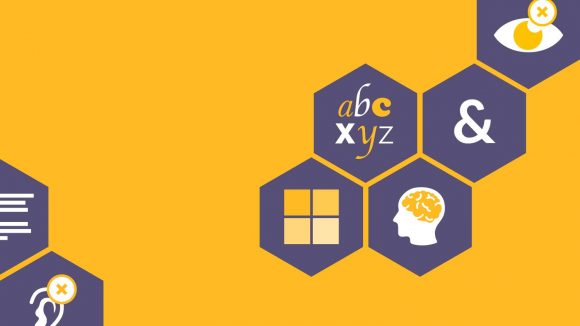 Ensuring your work can be enjoyed by everyone, including people with disabilities, should be an essential part of every project. Here's how to do it.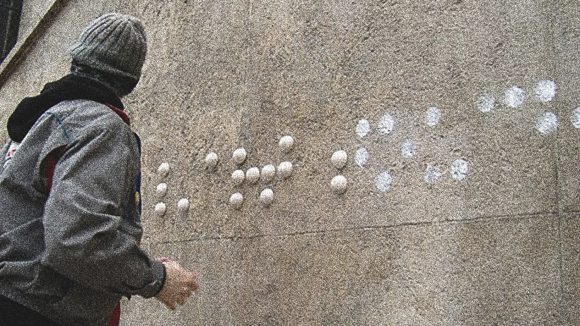 More than 200 years after it was invented, Louis Braille's tactile code is holding its own against modern technology, and is inspiring designers and artists to get creative.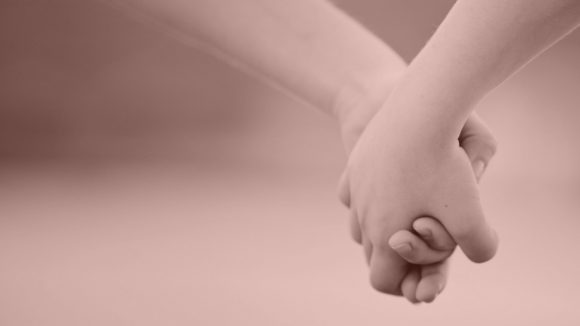 From the Old Testament to the Paralympics and beyond, we track the evolution and progress of disability rights, social inclusion and accessibility from ancient times to the present day.
A commitment to inclusion
At Sightsavers, we want to make sure inclusion and diversity are at the heart of our organisation. To achieve this, we established a social inclusion group dedicated to ensuring we are as inclusive as possible. The group has members from across the organisation, and aims to:
Promote and encourage inclusion among our staff
Monitor our inclusion efforts and identify any gaps
Enable Sightsavers to become an employer of choice for people with disabilities.
On our journey to learn more about social inclusion, we've hosted a series of talks from guests working in the fields of diversity and inclusion. We have also achieved Disability Confident employment accreditation.
Our guest speakers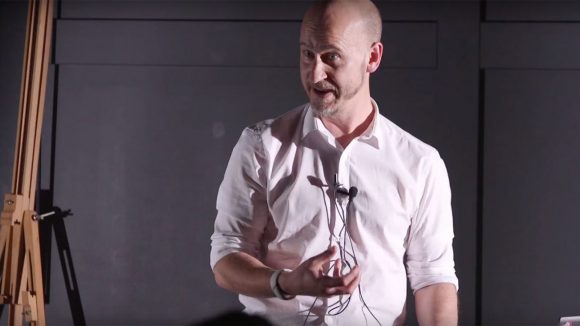 Microsoft's Hector Minto shares groundbreaking accessibility features that aren't just aimed at people with disabilities.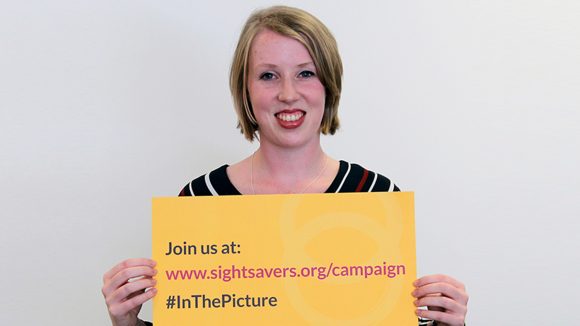 Georgie visited Sightsavers to discuss competing in London in 2012, and how the challenges of visual impairment inspired her to start her own business.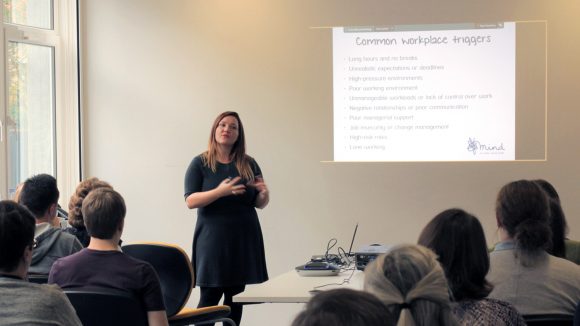 Emma Mamo, from mental health charity Mind, reveals how employers can help staff to improve their mental health.
What we do
Sightsavers works in 30 countries worldwide to protect sight and fight for the rights of people with disabilities. Our vision is of a world where no one is blind from avoidable causes, and where people with disabilities participate equally in society.
We aim to prevent avoidable blindness and restore sight in some of the poorest parts of the world by diagnosing and treating conditions such as cataracts.
We're fighting to eliminate neglected tropical diseases such as river blindness and trachoma, which affect more than a billion people around the world.
We empower people with disabilities so they can go to school, get a job and access healthcare, and we campaign to reduce discrimination and stigma.
Help us change lives for the better
I would like to make a
donation