In the spring 2023 issue of our supporter magazine, we're celebrating trachoma being eliminated in Malawi, protecting millions of people's sight.
We love sharing good news with you, and Malawi's great achievement shows that, with sustained effort, trachoma can be beaten.
This issue we're celebrating the incredible individuals at the forefront of fighting neglected tropical diseases, who are doing all they can to ensure communities are screened and treated.
We're indebted to them, and to you, our brilliant supporters, and I hope you enjoy reading about what you've helped achieve. Thank you.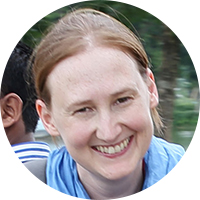 Ella Pierce
Global director of fundraising