The challenges – and the rewards
One of the challenges is that in most of the cases, the people who seek these interventions or treatments are coming from long distances away, and we lack transportation that can help us as health professionals to reach these people in their communities. There is a great need for outreach services, so that people can be helped accordingly and at the right time.
The other thing is that we lack funding and equipment that can help most of the cases to be avoided. If an eye department has been funded well, you can see that in most of the cases the thing is to do with outreach – if this has been done well, we can have many volunteers in the community, to help in case finding. And when this can be done, we can see that these cases that can cause blindness can be reduced.
I've seen so many people struggling with eye problems. When I've helped someone, I get so excited, because there are a lot of people in the communities who are really sick or who have problems and don't know where to go. So when you're in contact with that person, I feel so excited and I make sure that that person has been helped.
There was a day when I went to a hard-to-reach area. I found someone there who had eye problems and I told him, 'It is very possible that your problem has to do with cataracts, and it is very possible that you can see again properly.' He was really doubting that that could happen – but he came to the hospital and had cataract surgery and I am happy to say, he is able to see again!
If someone has seen again, or someone has improved his or her vision, it makes me feel good because each one of us really needs good health care. Then maybe most of the cases that make people lose sight can be reduced.
If there are a lot of people trained in the field of eye health, that means most of the cases will be found in the district. And if the most of the cases are found, that means most of them will be treated; and that means we have prevented blindness.
The achievement I'm most proud of is that I've been working in hard-to-reach areas – where we have seen people there I can say that I have achieved something. In most of the cases, people who are in hard-to-reach areas face so many challenges, and I'm there, helping them to make sure they have good health care each and every day they live. I've wanted to do this for a long time and I'm so happy, so excited that I have found it.
---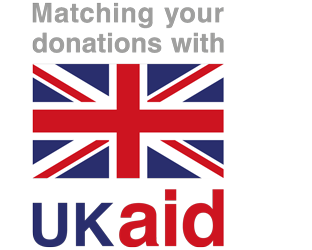 Funded by the UK government through UK Aid Match, this inclusive eye health project aims to restore, save and protect the sight of people with and without disabilities in Malawi and Uganda by improving the accessibility and quality of eye care services.