More about the project
Our inclusive education project has been really successful – we initially set ourselves the target of enrolling 350 children with disabilities into schools across Sierra Leone, but in fact, we've exceeded that target and supported 432 girls and 394 boys. Compared to before the project started, there are now more children with disabilities enrolled in schools and many have successfully transitioned through different stages of their education, which is brilliant.
In order to create an equal world and a society where everyone has the chance to compete, children with disabilities need to be supported along their social and educational path because this will bring an end to the cycle of stereotyping they often face. I'm particularly proud that through the project, people's perceptions of children and specifically girls with disabilities within our communities have improved.
I am also proud that we're not only working on the ground with local schools, but we're developing inclusive education policies and advocating to the government to strengthen the schooling system to include all children.
I am privileged and proud to be part of the process. I hope we will be able see policy change that can transform, support and ensure girls with disabilities have equal access to quality education.
The Education for All project was by initially funded by the European Commission and is now funded by People's Postcode Lottery.
---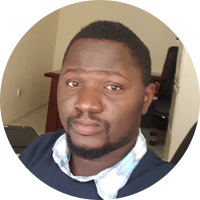 Eric Musa is a project officer for Sightsavers' inclusive education work and is based in Sierra Leone.