Sightsavers is also the disability partner in the West and Central Africa consortium led by MSI Reproductive Choices as part of the Women's Integrated Sexual Health (WISH) programme, UK aid's flagship SRHR programme.
To contribute to the 'leave no one behind' agenda, the WISH programme has been reaching women with disabilities whose needs were previously largely unmet through family planning and sexual reproductive health service provision. Through this programme, we are providing expertise to fellow consortium members to enhance disability-inclusive practices with the goal to:
Strengthen the knowledge and choice that people with disabilities have in terms of sexual reproductive health service provision, as well as increase community support for people with disabilities to exercise their sexual reproductive health rights
Strengthen government policies, domestic financing and accountability by embedding disability inclusion to create a stronger enabling environment for family planning and sexual reproductive health and rights that is accessible and inclusive for everyone
Improve access to sexual reproductive health service provision for clients with all types of disabilities
We are also working with partners to bridge existing gaps. For example, Sightsavers developed a training package to train SRHR healthcare providers and other stakeholders such as the Ministry of Health on how to seek informed consent and safeguard people with disabilities from marginalised communities.
"Enhancing access to sexual and reproductive health and rights for women with disabilities has been at the core of the WISH programme, and all consortium partners have made huge progress to achieve this goal. MSI is proud to see how disability inclusion is now a key part of our programming."
Caroline Guinard, FCDO programme director
MSI Reproductive Choices
The sexual and reproductive health and rights of people with disabilities – particularly women and girls with disabilities – have been ignored for too long. If we are serious about leaving no one behind, now is the time to act. It is vital that we:
Invest adequate resources
Generate quality evidence
Ensure people with disabilities are meaningfully included in the health sector and within their communities
Empower people with disabilities to make informed choices about their bodies and futures
All of this requires a collective effort, on World Contraception Day – and every other day.
Authors
---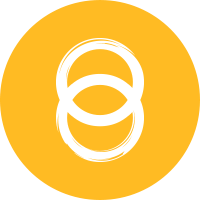 Andrea Pregel is Sightsavers' global technical lead for inclusive health, and Amalie Quevedo is Sightsavers' technical advisor for inclusive sexual and reproductive health and rights.
Let's work together! If you want to know more about Sightsavers' inclusive SRHR work, or want to explore opportunities for collaboration, please contact Andrea Pregel at [email protected]